"The Connector"
John Clause
FMR Vice President of Global Philanthropy
Known for: Uniting people to inspire change. From strategic vision and partnerships, to major fundraising campaigns, to gift planning and more, John connects donors' time, talent and treasure to help CI kids break the cycle of poverty. In short, he raises awareness and motivates others to be advocates of change and "when that connection occurs, it's magical," John says.
Path to CI: John is no stranger to the nonprofit world. He spent 17 years as the vice president of development for World Vision, as well as serving in leadership roles at World Children's Center and Prison Fellowship International. Before jumping into the nonprofit sector, John ran a real estate holding and development company while maintaining a private law practice and residential mortgage brokerage business. John holds a bachelor's degree in political science from Colgate University, and a juris doctorate degree from Ohio Northern University of Law.
On CI values: "Our value 'human connections matter' is powerful because of the mutual transformation that takes place not only in our sponsored children, but also in our supporters when they're brought together," John says. "People don't realize how profoundly the act of giving will impact them. It's a blessing unlike many others."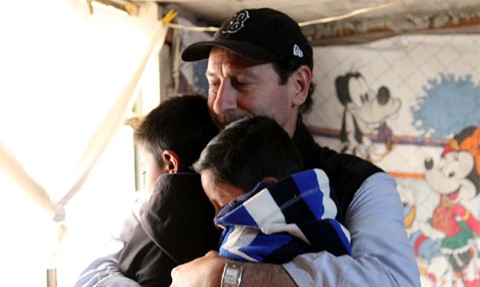 Passion: By traveling extensively across the world, John has a unique perspective on how to partner with others to find solutions that impact lives. He believes no issue is too big to tackle. Think clean water, vaccines or global poverty. It's connecting the need with people's will to get involved.
"When I was holding the hand of a mother dying from AIDs, about ready to leave behind three young children ages 9, 5 and 3, with no father, something deep inside me changed. I had to take action and be part of the greater good to make a difference," John says. "Together, we can spur generosity that gives the world hope. At Children International we have a proof of concept, or working model, which is transforming lives for generations to come. We're continuing to expand our global philanthropy reach to make as big of impact as possible."
Personal: John has been married to Susan for 30 years and has three daughters: Bethany, Sharon and Christie. When he isn't spending time with his family, you can find him reading, hiking and hanging out with his rescue dogs.