Honduras
how our charity programs FIGHT POVERTY IN HONDURAS
Honduras may be full of flawless beaches and ancient Mayan ruins, but despite its beauty, Honduras is also known for being one of the poorest countries in the world with one of the highest levels of crime. With nearly 60% of the population living below the poverty line, many Hondurans live in dangerous communities riddled with gang violence.
Honduras suffers from an extraordinarily unequal distribution of income, as well as high underemployment. Educational quality is poor and the dropout rate is high. Sanitation is also a big problem, with nearly 75% of children in our program using outdoor latrines or open fields as bathrooms, leading to a widespread parasite problem among children. Hondurans have access to electricity, but it is usually borrowed as they connect wires from nearby power lines.
With five community centers and a dedicated team on-site, Children International is working to create lasting change for the children and youth of these communities. We have programs in place to teach children about the health implications of poor hygiene and benefits of proper sanitation. Health initiatives go a step further, distributing annual anti-parasite treatments to families. Programs and community centers provide children with safe alternatives to gangs, educating them about the dangers of gang culture — and how to avoid it. And, our Into Employment® program equips our graduating young women and men with specific, in-demand job skills in their communities to help them succeed after graduation. With your help, we can end generational poverty for good in Honduras.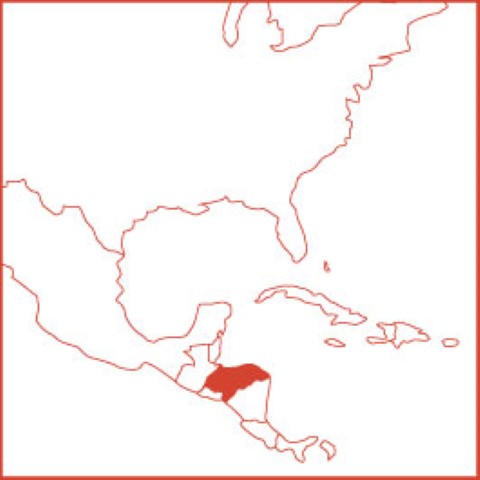 POPULATION
9 million
CAPITAL
Tegucigalpa
CURRENCY
Lempira


DID YOU KNOW?
The Copán Ruins [near our sponsored communities] are the most popular historical Mayan ruins in Honduras.

Our work in Honduras
In communities like Honduras, we invest in the lives of children and youth to build the healthy environments they need to find a path out of poverty. With your help, our programs can make an impact on their lives and help them envision a future they never thought possible. Below are some of the challenges facing children in Honduras and the ways we work to create lasting change in their communities.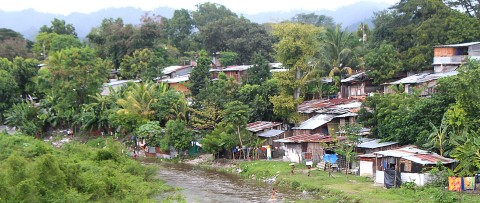 Parasites and poor sanitation
CHALLENGE
Poor sanitation and access to drinking water is a problem leading to parasites for children and families in our program. According to a 2014 parasite study, nearly 75% of children in our program use outdoor latrines or open fields as bathrooms. And 69% of 9- to 10-year-olds are infected by parasites. Without access to fresh water, our children turn to sources such rivers, streams or wells, which are known to be contaminated.
---
SOLUTION
Teaching children about the health implications of poor hygiene and sanitation is crucial. We do this through educational workshops for children and parents that emphasize behavioral changes. We also distribute annual anti-parasite treatments to children and their families.

Over 40,000
children, youth and caregivers completed our Handwashing and Safe Water Promotion programs
The importance of healthy behaviors
Proper hygiene may seem like part of an everyday routine we take for granted. But for children in poverty, teaching and reinforcing these healthy behaviors is a life and death matter. Each year, 2 million children die from preventable diseases that could be solved by simple practices like handwashing and safe sanitation.
Learn more about health care programs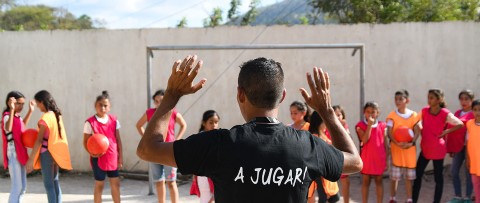 Gang violence
CHALLENGE
Unfortunately, gangs are not uncommon in Honduras. The country has the highest murder rate in the world. What's worse, children get roped into gangs at a young age, leaving them with no chance at a successful future.
---
SOLUTION
Programs for children and youth such as our Sport for Development and Youth Leadership Training provide children with safe alternatives while educating them about the dangers of gang violence and how to avoid it. Our Youth Council empowers youth further by encouraging them to improve their communities.

85%
of participants said their Sport for Development program created a safe, caring environment
The importance of empowerment
In many impoverished communities, children have never seen an example of a person or families pulling themselves out of poverty. That's why it's crucial to give children the confidence to create lasting change in their lives. Our programs foster social responsibility through leadership, life skills and job-training workshops so children are empowered to make an impact for the next generation.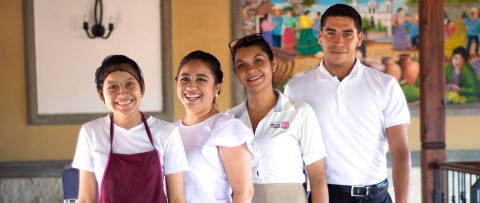 Gender wage gap
CHALLENGE
In Honduras, women make up to 30% less than men working similar jobs. The substantial wage gap makes it difficult for girls to grow up, find a stable job and support their families, especially if they are the head of household.
---
SOLUTION
We empower girls through our Youth Health Corps and other programs to ensure they know they have the same rights as boys. Plus, our Into Employment® program equips youth with specific in-demand job skills in their communities to help them secure employment after graduation.

71%
of Into Employment® program participants were placed into jobs with the skills they gained
The importance of employment initiatives
Many children and youth in our communities can't envision a path out of poverty because they've never been given the tools or seen an example of success. Providing them the confidence and job skills to contribute to their local economy is crucial to helping youth picture a future where change is possible. Life-skills workshops, vocational classes and employment prep courses put the youth in our programs on track to break the cycle of poverty for themselves and their families. And, our employment initiatives grow each year as youth become more involved in their communities and local employers see the positive impact of our programs.
Learn more about employment programs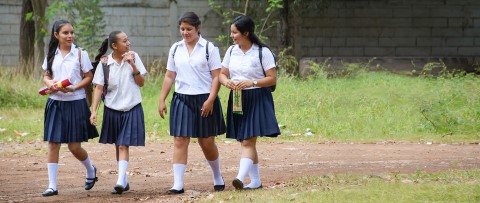 Poor education
CHALLENGE
The education system in Honduras is very weak. Most people complete primary school but do not go on to secondary school because they need to enter the workforce to help support their families.
---
SOLUTION
Our community centers act as libraries and study halls, giving children and youth a safe place to focus on their schoolwork. Tutoring programs are available for children who have fallen behind and need help catching up to their peers. And in some cases, we provide uniforms, books and scholarships to help children stay in school when it isn't otherwise possible.

97%
of tutoring students were able to finish their school year and move up to the next grade level for the second year in a row.
The importance of education
A lack of education increases the likelihood a child becomes involved in drugs, gangs and other risky behaviors. After dropping out, it's hard to go back to school or catch up to your peers. Many children or youth in this situation struggle to find jobs and, without stable employment, the cycle of generational poverty continues.
Your support is crucial to our programs
Are you ready to create change in Honduras?
Search for a child ready for sponsorship.
15

years old

Waiting 128 days

Honduras

8

years old

Waiting 33 days

Honduras

6

years old

Waiting 51 days

Honduras
Load More
Community centers
Our 67 community centers worldwide are hubs for activity and achievement as well as safe havens for children in our programs. See what's happening at our community centers.

Zinni-Neal Community Center | Copán-Ruinas
This center provides a safe haven for kids and youth amidst the poverty that surrounds them. Whether you're on the state-of-the-art sports court, in the computer lab, on the playground or in the library, you'll always see faces beaming with hope and happiness.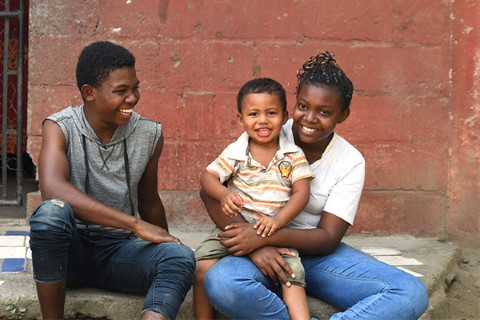 Want to visit your child?
Your support means so much to a sponsored child. See firsthand how you're helping end generational poverty in Honduras. Plan a life‑changing visit today.