I want to help my parents. I want to help my family. That's what motivates me.
— Jessica, 13, sponsored youth in Honduras
When times are good, Jessica's mom can bring home a few dollars a day by making and selling tortillas at market. But since Jessica's father was diagnosed with leukemia, the challenges facing their family have only grown.
Make twice the difference in a child's life
Your year-end contribution will help fund programs that address some of our children's greatest needs stemming from the pandemic. Your charitable gift makes a difference – and when your donation is matched up to $100,000, the good you do has twice the impact.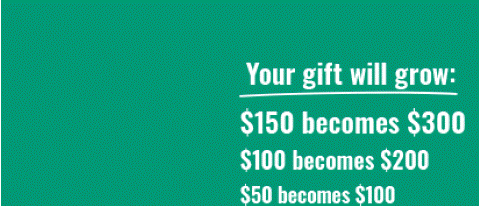 Your support will help children who need it most


Nourishing food
Maria and Viviana are so thankful for the nourishing food and other essentials
they received.

Health care
Fredy and the children in his community in Ecuador can access the health care they need to keep growing strong.


Medical supplies
Kevin and the families in his community have a well-stocked source of lifesaving medical supplies because of support from friends like you!
About Children International
Headquartered in Kansas City, Missouri, Children International is a top‑rated humanitarian organization focused on helping children break the cycle of poverty.
Our data-driven approach measures the outcomes of our programs aimed at helping kids graduate healthy, educated, empowered and employed.
More than 35 years of child sponsorship programs
Serving 200,000 children in 10 countries
67 community centers across the world
9,000 local volunteers help children