Ecuador
help us fight poverty in Ecuador
Our programs are working to break the cycle of poverty for needy children in Ecuador, a place where about 1 in 4 live below the poverty line. Ecuador translates to "equator," and that's exactly where this country is located.
Thanks to its global position, Ecuador feels like four different worlds: Amazon rain forest, Andes Mountains (with volcanoes), Pacific coast and Galapagos Islands (home to creatures you couldn't imagine in your wildest sci-fi dreams).
The population is super diverse, too! In addition to many indigenous peoples, Ecuadorians are descended from Africa, Asia, the Middle East and Europe. All that history and culture mixed together makes for one dynamic place.
Unfortunately, the country that was one of the first to win independence from Spain still struggles to win the fight against poverty. About 22% of Ecuador's population lives below the poverty line.
That's where we come in. We offer services from a dozen different centers across Quito, a modern city in the highlands, and Guayaquil, a port city along the Guayas River.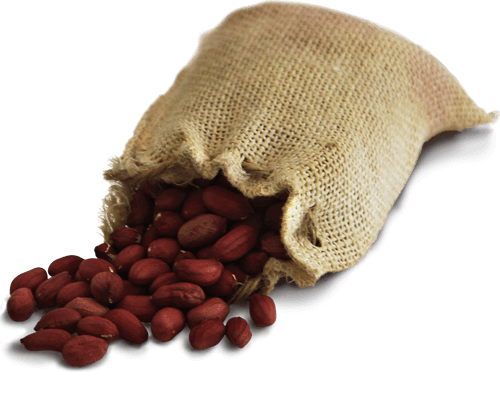 Issue: Malnutrition
Malnutrition and undernourishment in childhood can lead to numerous long-term difficulties later in life. It also contributes to low academic performance and early school-desertion.
How we're helping
As part of a greater effort to improve children's health and nutrition, CI staff implemented a vibrant Family Vegetable Gardens program. Kids and parents enjoy getting their hands dirty as they boost their health while improving their family's economic situation.
Issue: Generational poverty
Poverty that persists through generation after generation has resulted in approximately 70% of Ecuadorian kids living in poor conditions. Kids born into poverty typically don't have the skills, resources or knowledge needed to break the cycle.
How we're helping
Our programmatic, long-term approach solves poverty by teaching kids valuable skills they can carry with them throughout their lives. Our Social and Financial Education program, for example, teaches participants how to save money and be more resourceful, responsible citizens. We recently began enrolling our youngest kids in this program using a fun, age-appropriate approach.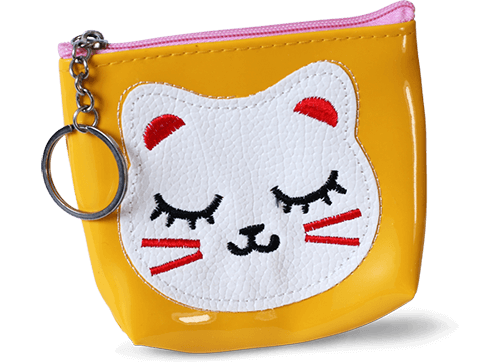 Issue: Unemployment
Staggering unemployment and underemployment exacerbates the problems of dealing with poverty — at both a personal and national level. Nationally, teens unemployment is running at 25%, but it's much higher in many communities where we work.
How we're helping
We've designed teen programs to help our kids transform their lives. Two impactful programs are the HOPE (Helping Overcome Poverty through Education) Fund and Into Employment®. HOPE scholarships help qualified teens attend college, and Into Employment provides job training and placement opportunities.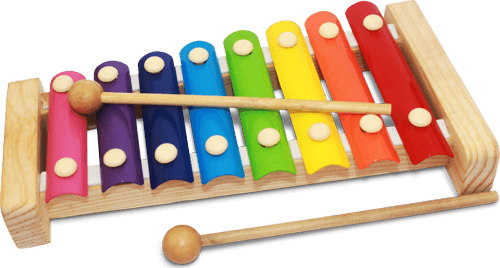 Issue: Education
Inadequate education drastically reduces the effectiveness of all other solutions to eradicating poverty. Overcrowded schools and overwhelmed teachers and parents often lead to kids falling behind and being unable to catch up.
How we're helping
With training and supervision provided at our community centers, our bright, engaged teens serve as tutors for children who want and need assistance with math and language skills. The only access that many kids have to critical educational resources, such as books, computers and the internet, is through our community centers.
Community centers
Our 67 community centers worldwide are hubs for activity and achievement as well as safe havens for children in our programs. See what's happening at our community centers.
Phelan-Emmett Community Center
Located in Argelia Alta, Quito, this center provides life-changing services, programs and benefits to 5,000 sponsored kids. It is one of the newest CI centers we've built. The state-of-the-art facility includes medical and dental offices, a pharmacy, youth center, computer lab, library, outdoor playground and multisport court.
Want to visit your child?
Meet your special kid and see firsthand how we're helping children across the globe break free from the cycle of poverty!
Plan a visit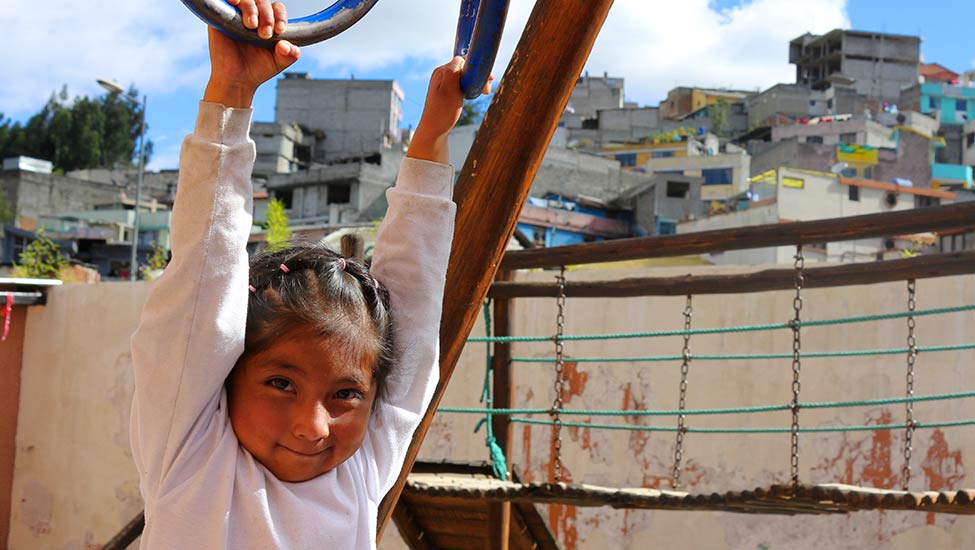 Youth in Children International's Into Employment program in Ecuador are training for jobs in the hotel industry.
Lina Dickinson, Children International sponsor, travels to Ecuador to meet her sponsored children and discovers just how much her support means to their family. Learn how you can help children in poverty at www.children.org.