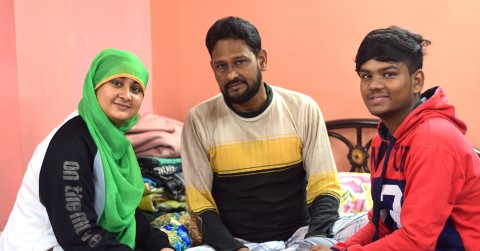 INDIA
Last year was particularly difficult for Asifa because she lost her mother. Her mom suffered from a previously diagnosed illness, but because the hospitals were overcrowded with COVID-19 patients, she received inadequate care and passed away. As Asifa grieves, she must juggle managing the household as her mother once did while taking online college courses. Her father, a cab driver in Kolkata, found little work during the shutdown but began driving again when restrictions were lifted.
"Within the span of seven months, I became an adult," she says. Now 20 and graduated from the program, she hopes to refocus on her education, even as India faces a second wave of COVID-19 infections and lockdowns. Asifa remains heartened that her neighbors have come together during these difficult times. "The entire community stood together, fought together and learned together," she says. "We realized we can fight the odds better when together as one."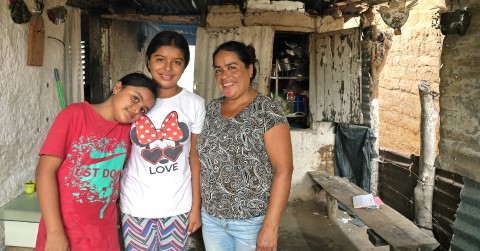 HONDURAS
Jessica's pandemic experience became even more traumatic when the 18-year-old was briefly kidnapped by a man offering her work. She managed to escape her captor and seek help, suffering no physical harm. Children International provided psychological resources to help her heal emotionally from the incident.
Her family earns very little money, so food has continued to be their greatest need. "Sometimes we have had enough to eat, sometimes not," says Jessica's mother. "There have been times when we haven't had food for up to three days." Jessica greatly appreciates the food assistance the family has received from the program, and she has also benefitted from additional support from her sponsor.