What gets measured? (In other words, how do you know it's working?)

"What gets measured gets done," someone once said. (And we agree!) We work with the Pacific Institute for Research and Evaluation (PIRE) to measure specific results as part of our program.
When trying to achieve healthy behaviors, here is what we measure:
Increased knowledge: Kids need to be equipped with information to make good choices. They may have no idea that certain behaviors put their health at risk, and different people and communities have different perceptions (and misperceptions) about health. By giving kids accurate information, you're helping them to make healthy choices for a lifetime.
Improved attitude: All the information in the world won't help if kids don't believe changing behavior is important. We're making sure kids and their parents see these issues as relevant to them.
Increased self-efficacy: Finally, kids have to believe they can really pull off these healthier behaviors. Part of that comes down to designing interventions that can work for them in their circumstances. The rest of it is instilling in kids the confidence and belief to keep it up.
When it comes to the use of health services, we look at these results:
Improved availability: Kids can't use health services if they're not available in the first place. We make sure our children can get to nearby providers when they are open and at times that work for our families.
Improved affordability: Our kids are living in poverty. We make sure their financial conditions aren't a road block to accessing care.
Increased demand: Once care is accessible, we work to make sure people use it when they need it. We teach individuals about where to find services and ensure they're happy with them.
When it comes to education, we look at these results:
Increased secondary school completion: We measure success by identifying the percent of sponsored CI graduates who have reached that milestone by age 24.
Increased school enrollment: We measure the percent of sponsored kids who are enrolled in any level of formal education.
Increased achievement of identified learning outcomes: We measure the percent of sponsored kids who achieve minimum proficiency standards for their age or grade level.
When it comes to empowering kids, we look at these results:
Empowering kids means equipping them with the skills, knowledge and social responsibility that helps them become agents of change. To measure progress in this area, we use data collection and analysis to identify the percent of youth with the ability to voice their own opinion and those who actively participate as leaders and volunteers in their communities.
These intermediate steps help make that possible:
Strengthened life skills, measured by the percent of individuals who self-report having a strong competency in the long list of essential life skills as defined by the World Health Organization.
Increased social responsibility, measured by data that identifies the percent of individuals who self-report having a strong competency in social responsibility.
With our focus on employment, we look at these results:
Our focus on employment means making sure the teens in our program have adequate marketable job skills and that they know how to enter the workforce. We measure the number of teens in our program aged 18–24 who have:
Increased marketable skills, measured by the percent of teens actively developing skills through university or vocational training programs. For younger teens, we measure enrollment. For young adults, we measure completion.
Enhanced access to the local job market, measured by the percent of program youth (18- to 24-year-olds) who demonstrate knowledge and skills to access the job market in their communities.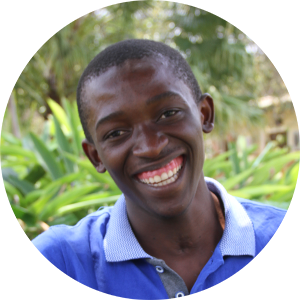 "Being with CI has been an amazing, successful and rewarding experience. My life simply changed for the better!"
- Levi M., former CI sponsored child, Zambia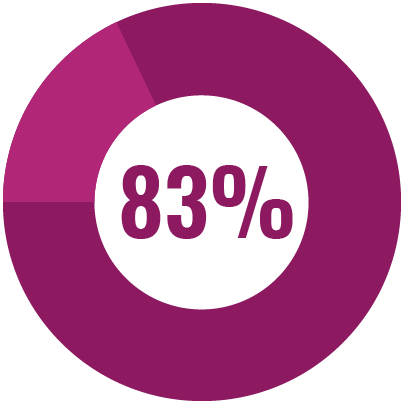 Smart giving
In FY 2019, 84% of our total operating expenses supported programs for children and youth.