Your support is an investment in the future, helping disadvantaged kids stay in school and complete their education. When you make a gift to our education programs, you provide the resources and opportunities children and youth need, from kindergarten through high school, and beyond.
How does your support help kids?
When they are enrolled in our sponsorship program, kids gain access to the educational tools they need to succeed, based on age, location and their own unique life circumstances. Keeping young children from falling behind early is critical to their academic success. Providing resources that keep them on track so they can graduate from high school is the next vital step. Then, as they graduate from our program, HOPE is there for them to continue their education.
Here are some of the ways your support is used for education:
Providing necessities for school, so students have things like uniforms, shoes or books
Awarding annual, renewable scholarships to attend vocational school, college or other higher education institutions
Working with parents to ensure their kids are enrolled in school
Tutoring in groups with objectives that are aligned to the national curriculum of each country
Partnering with existing educational facilities in the community
Educating parents on how to improve interactions with their kids at home
Creating resources in our community centers like computer labs and libraries, available to local students.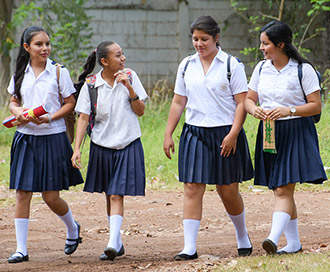 Did you know? Starting early matters!
Kids who participated in early childhood development (like preschool) achieve higher education and make more money as adults. And as they successfully complete high school and enter adulthood, our youth need support beyond sponsorship. They've come this far, and now they need a final boost to attend college or vocational school. They need your SUPPORT OF HOPE SCHOLARSHIPS.
Why focus on education?
Going to school — and not dropping out — is absolutely essential to building a future free from poverty.
By helping kids finish secondary school, they are in a much better position to take advantage of opportunity and find employment in the future.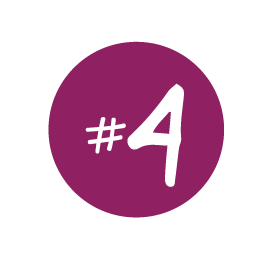 Our education programs support the United Nations' Sustainable Development Goals (SDGs) for 2030. No. 4 is: Ensure inclusive and equitable quality education and promote lifelong learning opportunities for all. Learn more about SDG No. 4 here.
What gets measured?
(In other words, how do you know it's working?)

"What gets measured gets done," someone once said. (And we agree!) We work with the Pacific Institute for Research and Evaluation (PIRE) to measure specific results as part of our program.
When it comes to education, we look at these results:
Increased secondary school completion:

We measure success by identifying the percent of sponsored CI graduates who have reached that milestone by age 24.
Increased school enrollment:

We measure the percent of sponsored kids who are enrolled in any level of formal education.
Increased achievement of identified learning outcomes:

We measure the percent of sponsored kids who achieve minimum proficiency standards for their age or grade level.