"The Builder"
Carol Hall
Vice President of Information Technology
Known for: Overseeing technology and data at Children International (CI), including at 13 agencies and 67 community centers located in Central and South America, Africa, Asia and the United States. Carol maps out the IT future of the organization while maintaining current systems, improving infrastructure and connecting the field locations with the global support center in Kansas City, Mo.
Path to CI: Carol spent more than 30 years managing IT teams in diverse corporate fields, including legal, telecommunications, manufacturing and retail, before joining CI in 2014. Making great strides, she is in charge of the organization's digital transformation. She has a bachelor's degree in business/information technology management from Western Governors University.
On CI values: CI's value "human connections matter" has always been front and center to how Carol sees the world and business. "I'm passionate about making meaningful connections and delivering better outcomes," she says. "I also try to put myself in others' shoes to see issues from their perspective. Solutions often involve change, which can be uncomfortable. It's important to understand the impact, build trust and explain the 'why' behind changes."
Passion: Carol has a "servant heart" for the CI mission and believes in the power of technology to build bridges, create innovative solutions and elevate the customer experience. Early in Carol's career as a developer, many were skeptical of a woman in IT. She not only broke through, but led the charge.
"I would be at an IT conference and people would tell me that I must be in the wrong place. It was a battle at first but, through my work, I proved myself. Technology is exciting and we need more young women to enter the field." Carol says. "One aspect I love about my job is empowering our employees globally, and having the opportunity to work with our CI agencies and community centers around the world to operate more efficiently and effectively."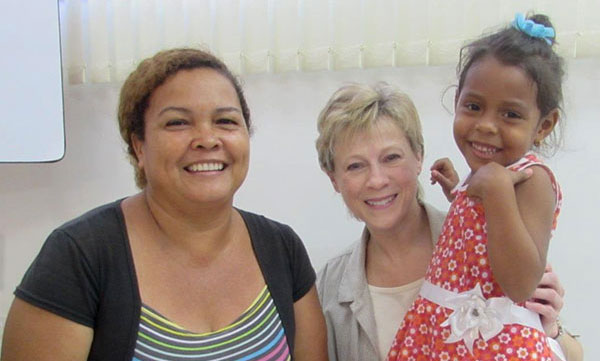 Personal: Outside of work, Carol enjoys rehabbing houses and landscaping with her husband, Tony. She also loves container gardening and spending time with friends and family, including her sons and "four-legged" children.