Part of what makes CI's youth programs so exceptional is our encouragement for youth to give back to their communities. Enter: the Youth Council. These democratically elected groups of sponsored youth are chock-full of leaders-in-the-making. They work with CI to organize community improvement and outreach projects.
CI divides $300,000 among the 15 Youth Councils each year. The young people use this money — called the Youth Empowerment Fund — to invest in projects they consider important and that address community problems. The Youth Councils are responsible for managing the funds. They:
Assess needs in the community;
Involve other youth in community projects;
Review and select proposals; and
Plan, implement and evaluate jobs.
We've seen a variety of projects, from fun concerts to community-wide educational campaigns. Here are five of the most successful and inspirational Youth Empowerment Fund projects from 2014.
1. "Trash-Formation" in Tabaco, Philippines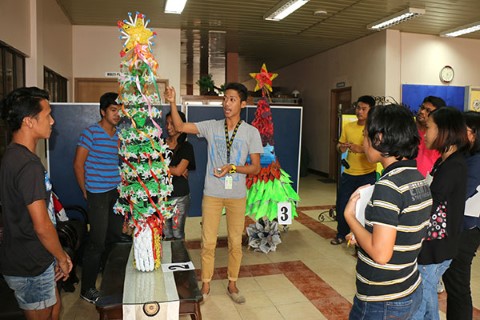 Last year, youth learned that more than 20 tons of waste materials — most of which could have been recycled — were being thrown out annually. To combat this issue, the Youth Council created a multipart program that aimed to decrease the risk of environmental and health issues. It included "That's My Barangay," a competition among the 15 barangays (districts) for the title of the cleanest community through use of proper solid-waste management and recycling. The project included a second competition, called "Eco-ration," which asked youth to submit art made from recycled goods.
The Youth Council also partnered with the city government, fire department, local environmental offices and more.
At least one district has vowed to continue the competitions yearly to meet the long-term project goals of improving environmental processes.
2. Kanyama Clinic bedding donations in Lusaka, Zambia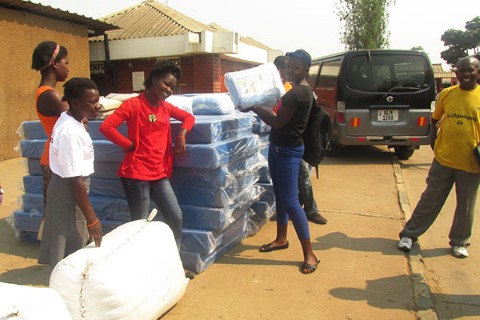 Kanyama Clinic is one of the most burdened medical clinics in Lusaka, Zambia. It serves about 600 patients daily. During a walkthrough of the clinic, the Youth Council discovered a lack of adequate bedding. Some patients were forced to sleep on the floor due to overcrowding. In other cases, they were asked to bring in their own bedding, which presented obvious health hazards.
With money from the Youth Empowerment Fund, the Youth Council donated:
30 mattresses
30 sets of bedding (blankets, sheets and pillowcases)
22 curtains.
The donation was divided among the maternity, male and female wards.
Paul, a Youth Health Corps member and youth reporter, says he is happy all patients are now warm and comfortable.
3. Public illumination project in San Pedro Sula, Honduras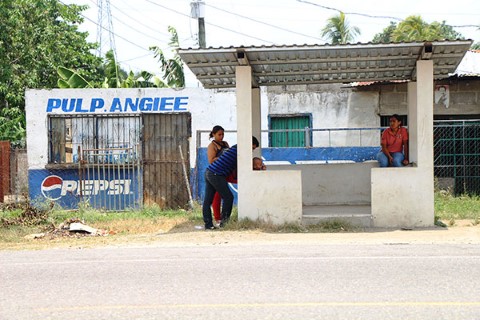 Youth in San Pedro Sula stayed busy last year. Through the Public Illumination Project, they:
installed six street lamps
built two bus stops
educated their peers about personal security and hygiene issues.
Budgeting proved challenging, though. The Youth Council mismanaged their funds, putting them in the red. But it all worked out. The teens formed partnerships and asked for support from other organizations in the community.
Denis, 15, a participant in the projects last year, says he is extra happy, because he benefited, too. "Now, we don't get wet when it's raining or being affected by the sun," he says. "It is wonderful to know how little things give big smiles to others, even to me."
4. Community care kits in Little Rock, Arkansas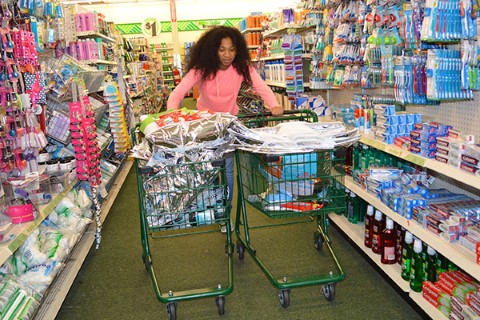 Disheartened by the number of homeless people on the streets of Little Rock, 16-year-old Kelli wanted to help. After all, she appreciates how CI is helping her own family overcome poverty. "I know what it means to receive help from others and the difference it can make," Kelli shares. "When I am driving around downtown Little Rock with my mom, I always notice homeless people on the corner. I often wonder how I can make a difference and show them that I care."
So Kelli spearheaded a campaign to create care kits for them. With money from the Youth Empowerment Fund and a grant from Disney Friends for Change, teens crafted kits of:
hand sanitizer
washcloths
soap
toothpaste
toothbrushes
deodorant
disinfectant wipes
snacks