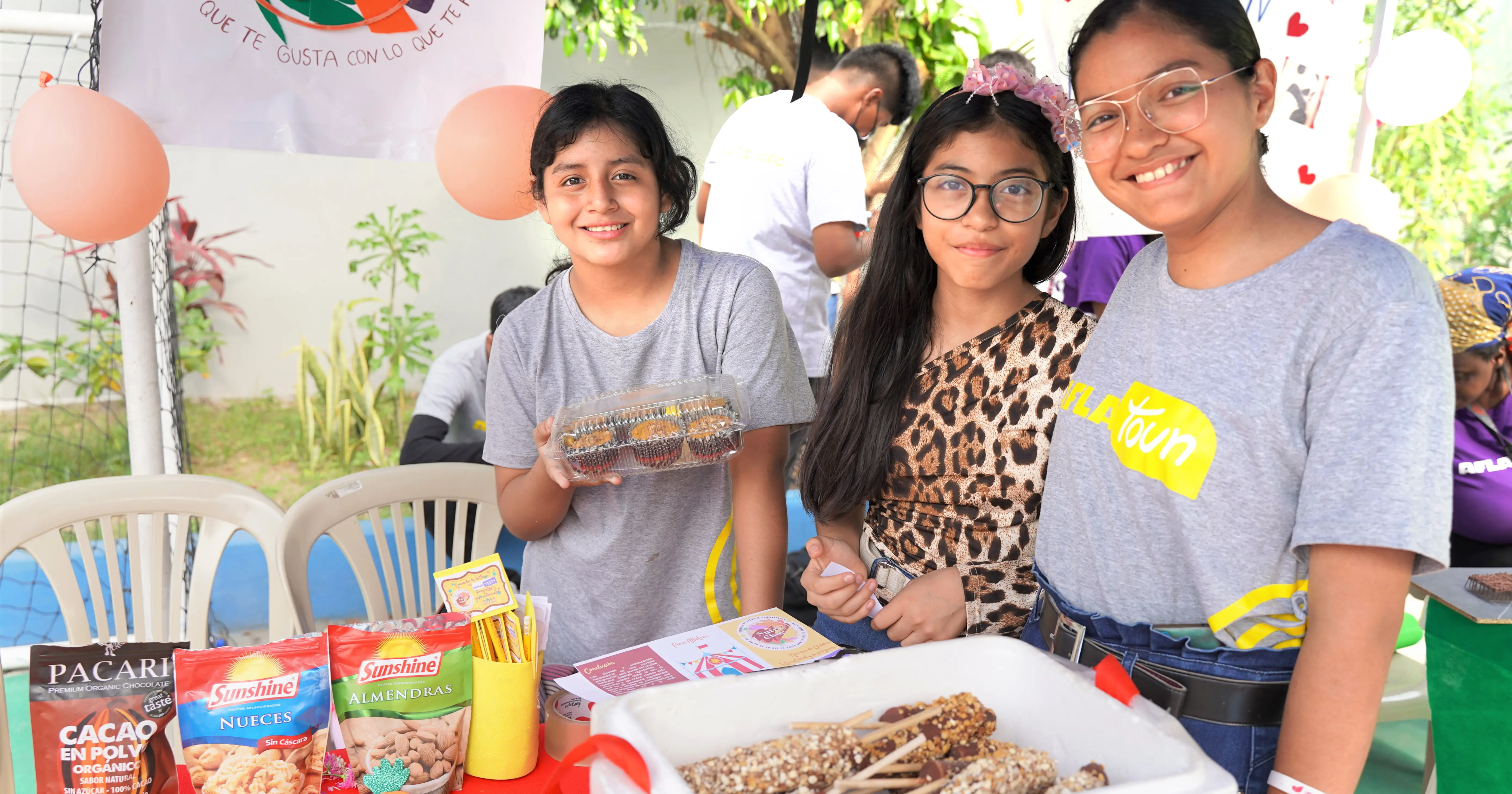 Perhaps you've noticed how truly inspiring sponsored youth can be. Whether it's because of the challenges they overcome while growing up impoverished, being the first in their family to graduate from high school, or getting a job in the formal work sector, Children International youth are extraordinary.
Some of the most inspirational stories we hear about these driven young people are the annual community improvement projects they create and lead as part of our youth leadership program. These courses teach youth the skills needed to become leaders in their communities, often gaining valuable experience as they lead community improvement projects. Previous projects included helping the homeless, building public restroom facilities, improving community medical clinics, and many more.
Since 2021, we've partnered with the nonprofit-supporting organization, PMI Educational Foundation (PMIEF). By the end of 2023, the organization will have invested more than $1 million in Children International youth – including a $681,349 grant, plus expert project management coaching and education.
---
Thanks to our partnership, this program has trained nearly 20,000 youth in project management skills, implementing 114 community improvement projects, just since 2021.
---
This collaboration has helped us continue strengthening critical life skills of disadvantaged youth in 10 countries by incorporating project management skills into their daily lives. These youth learn how to plan, organize and lead improvement projects in their communities. Our current training materials were co-created with input from youth in Asia, Africa, Latin America and the U.S.
Children International youth have been leading community service projects for many, many years now. And our ongoing partnerships – with PMIEF, local governments and with our supporters – have helped us continually improve the experience (for the youth & other participants) and outcomes (for their recipient communities).
Here are just a few of these more recent projects, led by impressive youth leaders in Guayaquil, Ecuador, and in the Dominican Republic:
Dominican Republic
Rising to the Occasion


It was a successful project. We reduced the incidence of flooding in our area. Heavy rains were spilling over in roughly 80 percent of the sewage drains. This brought that down to about 20 percent."
Diana, sponsored youth, Dominican Republic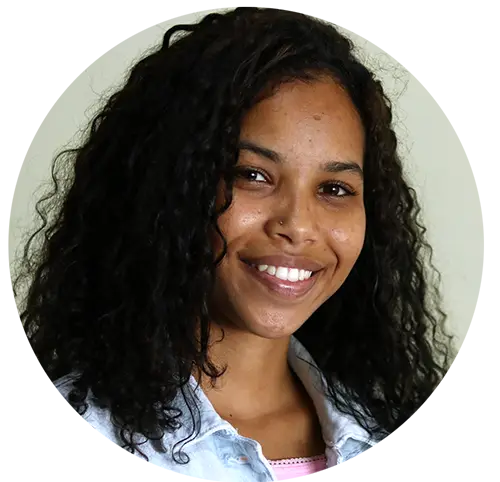 Diana helped to successfully guide her youth group through a lengthy process that included working with the mayor's office and other local government agencies. Diana says the youth had several service projects in mind, but after listening to residents, they discovered that flood prevention was a high priority.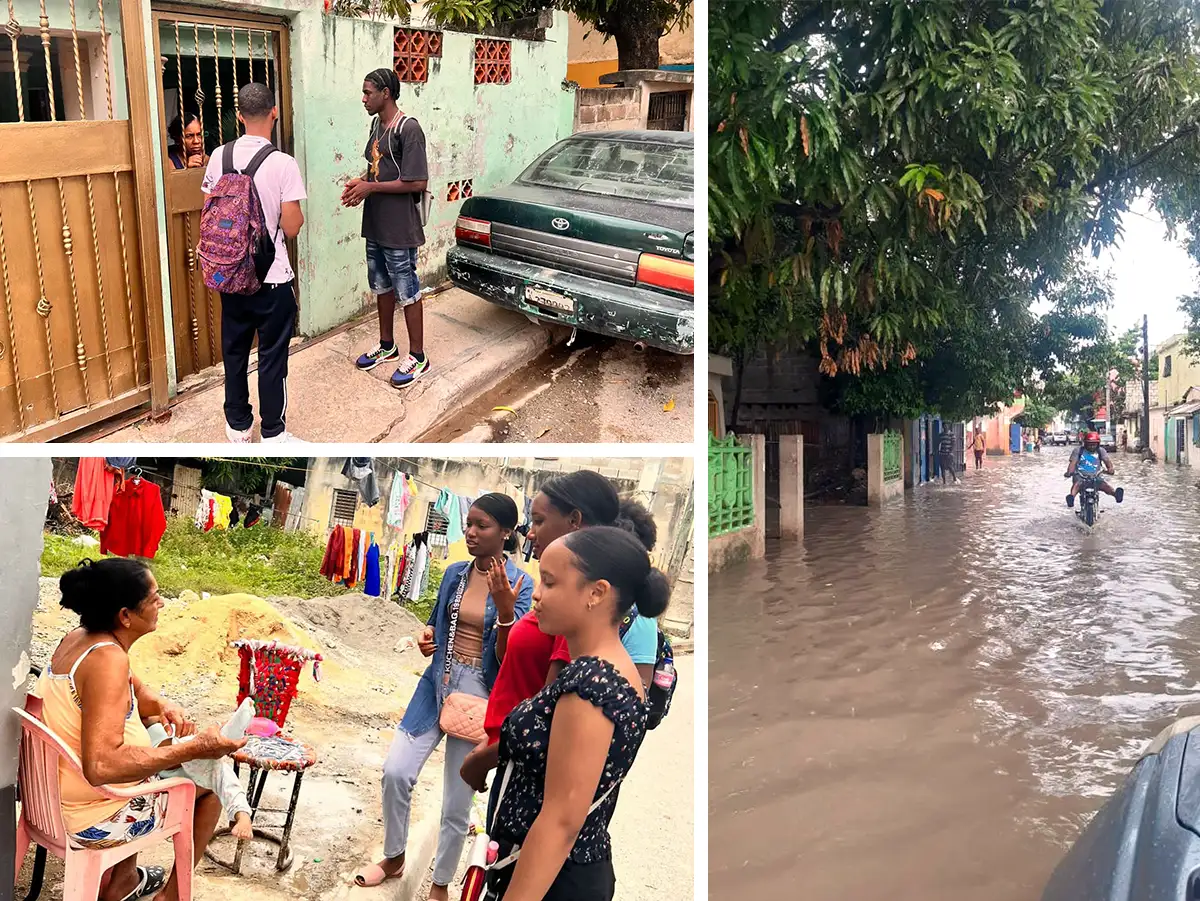 Emanuel, a sponsor graduate and former Program Officer with Children International, guided the youth through the year-long process. Homes and businesses were frequently flooding, and he says the success of this project's scope is difficult to fully measure.


By reducing the flooding in our town, we reduced the traffic jams that often occurred on the nearby highway, due to flooding," explains Emanuel. "This also helped the surrounding communities and their residents, for many people need to use this route."
Emanuel, youth graduate, Dominican Republic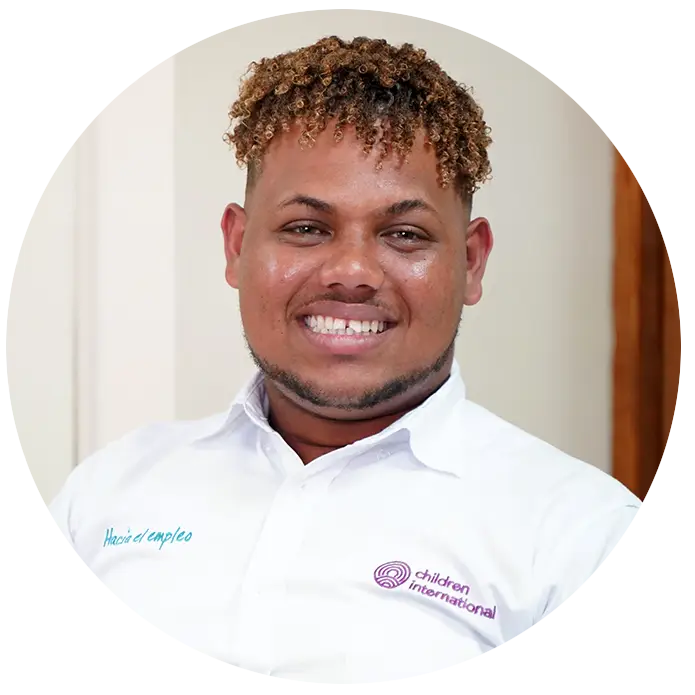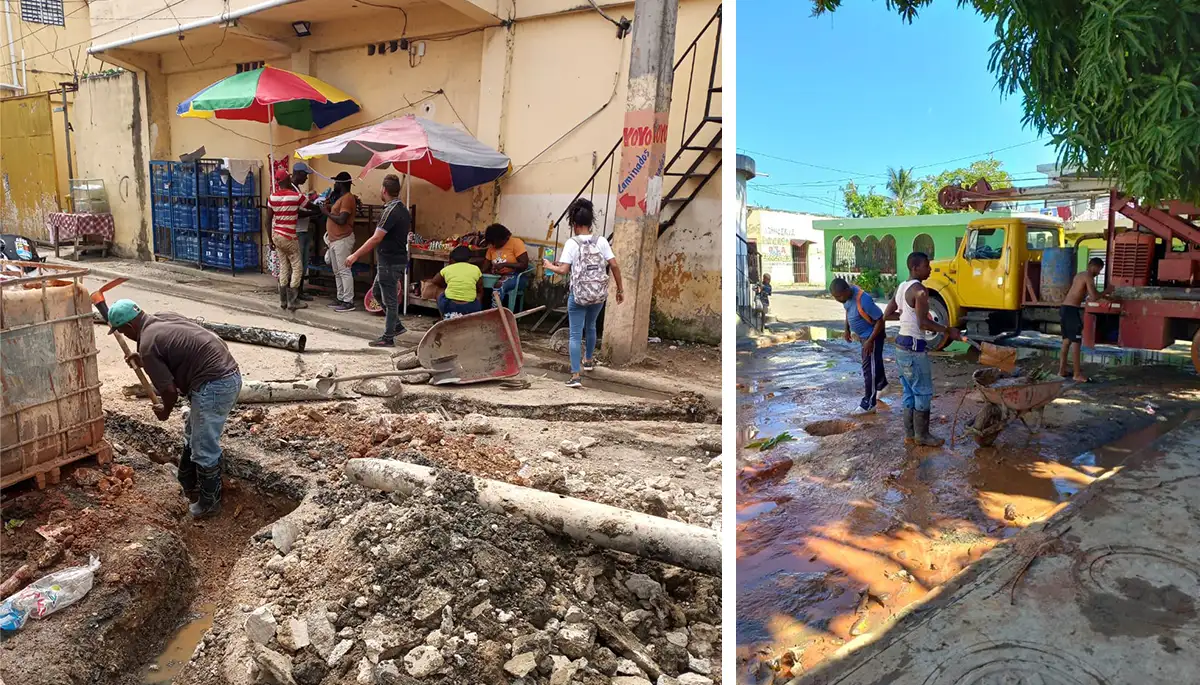 Guayaquil, Ecuador
Planting seeds of leadership
Courses on social and financial education led one youth group in Guayaquil to participate in a reforestation project. "Being part of this project," says Rommel, "taught me values I didn't practice much in my life, especially about environmental awareness. It even helped me to better understand the lives of people who work in the fields."
Andreina, another project leader (not shown here), tells us, "I am more committed to following my dreams and never giving up. I'm also more committed to creating positive changes in my community and teaching others what I've learned."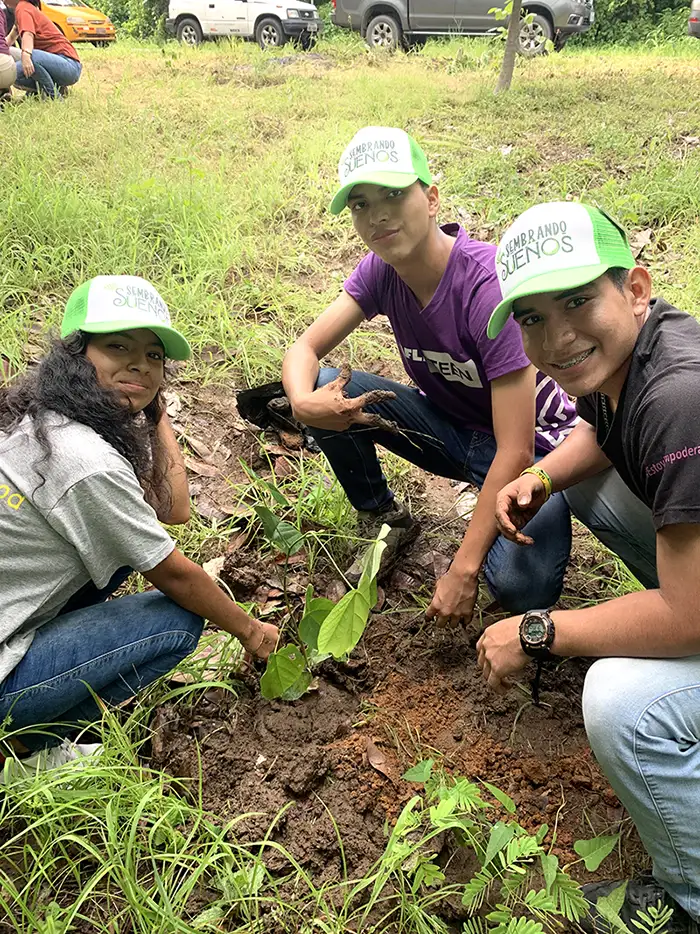 Helping the less fortunate
With a minimal sum of starter-money, this group's immediate goal was to double that amount, so they could feed more homeless youth than the seed money allowed. By selling fresh, typical food on the streets, they reached their goal and conducted five separate campaigns, handing out nearly 100 full-course plates to hungry youth.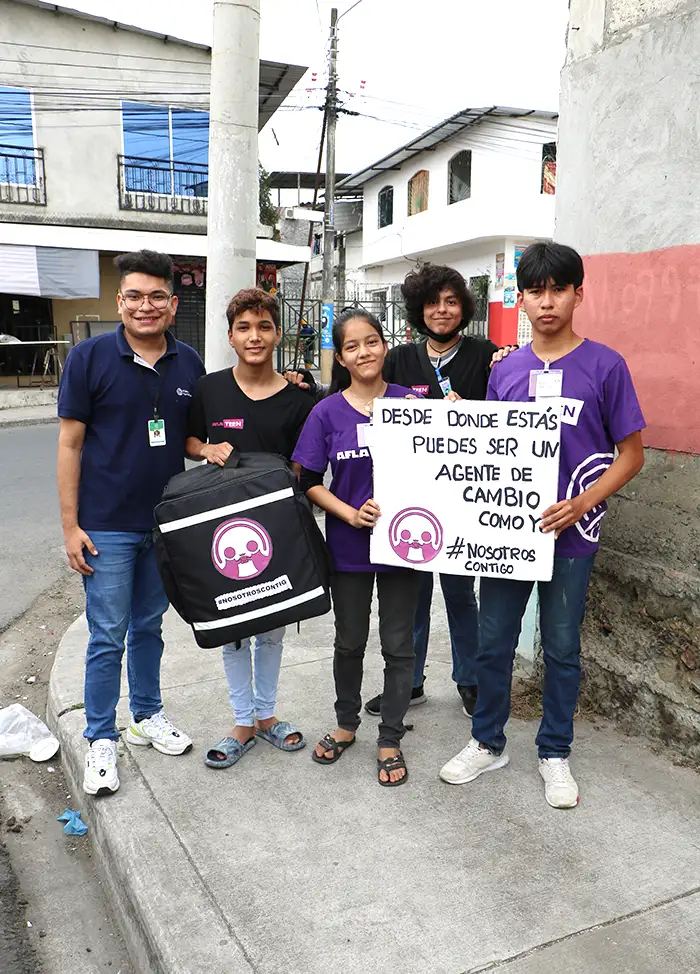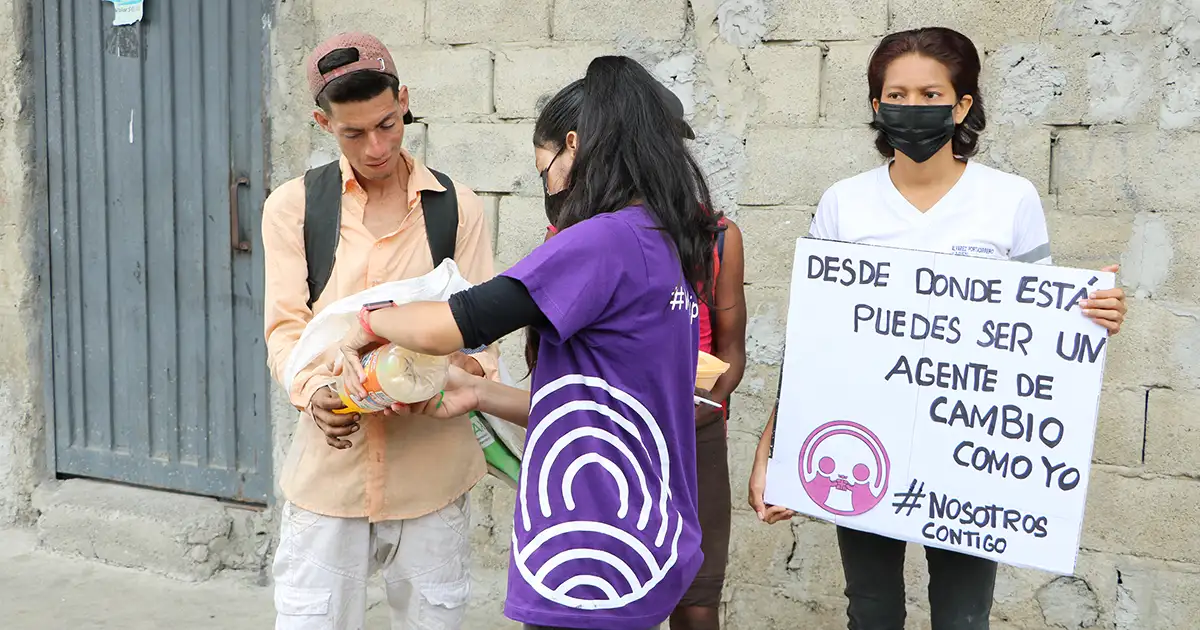 Cooking up nutrition, deliciously
Another unique project is all about promoting healthier diets, especially for children and youth. Mell and Fiorella knew the dietary habits of young people in their community could be dramatically improved – and set out to prove it. Coordinating with neighborhood leaders and Children International volunteers, these teens led a campaign (which is still underway) to boost their community's nutrition habits.
The group's approach was to pull people in by creating wholesome, minimally processed food that also makes for a delicious snack. Using ingredients like granola, cocoa, nuts, bananas and other fruits, they make carrot muffins, chocolate bananas, fruit skewers and more. With the money raised, the group plans to conduct public meetings in communities and schools, raising awareness of nutritional care and its importance to overall health and well-being.
These youth-led community improvement projects are happening in all the areas where we work, improving the quality of life for residents. This is just a small sampling of the work our empowered youth are leading globally, as agents of change. Young people gain valuable experience and develop important life skills, while doing good things for their neighbors and neighborhoods. That's what we call a "win-win!"