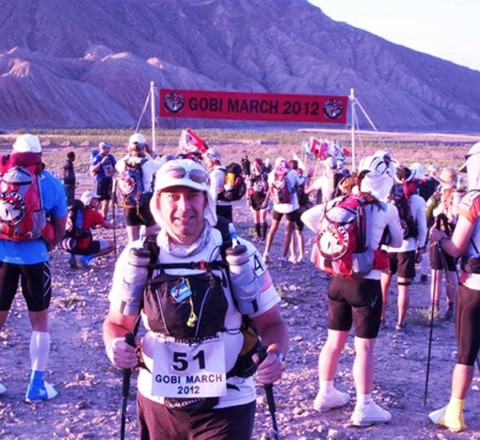 Kansas City, MO (September 15, 2014)
Mike Epler is taking on the Grand to Grand Ultra 170-mile stage race through northwest Arizona and southern Utah to raise money for Children International's English as a Second Language (ESL) program in the Dominican Republic.
The Grand to Grand Ultra is listed as one of the most difficult ultramarathons in the world, starting at the north rim of the Grand Canyon and taking participants through a mix of desert terrain until they reach the Pink Cliffs of the Grand Staircase. In the seven days it takes the runners to complete the 170-mile trek, they will have ascended more than 18,000 feet and descended more than 15,000 feet.
Epler, a Children International sponsor since 2005, has been actively involved with fundraising projects like this through Aura's House, a sponsor-founded fundraising website to help support Children International projects. In 2012, Epler completed a 155-mile race in the Gobi Desert to raise funds for an Aura's House project, which helped provide dental supplies for the Children International dental program in Little Rock, Arkansas. Children International's English as a Second Language program in the Dominican Republic is currently featured on Aura's House, and Epler is hoping to bring awareness and donations to the cause by once again taking on a tremendous physical feat.
In many countries, including the Dominican Republic, knowing how to speak English is a valuable skill that can help children and youth improve their education and access better job opportunities. Epler explains, "I chose to support the ESL program because it allows individuals to learn a skill that can help them better their lives in many different ways. It opens up doors for youth that might otherwise be shut, especially when it comes to employment."
Epler hopes to raise the funds required for 15 youth to participate in the ESL program in the Dominican Republic. He will begin the Grand to Grand Ultra on Sunday, September 21, and finish on Saturday, September 27.