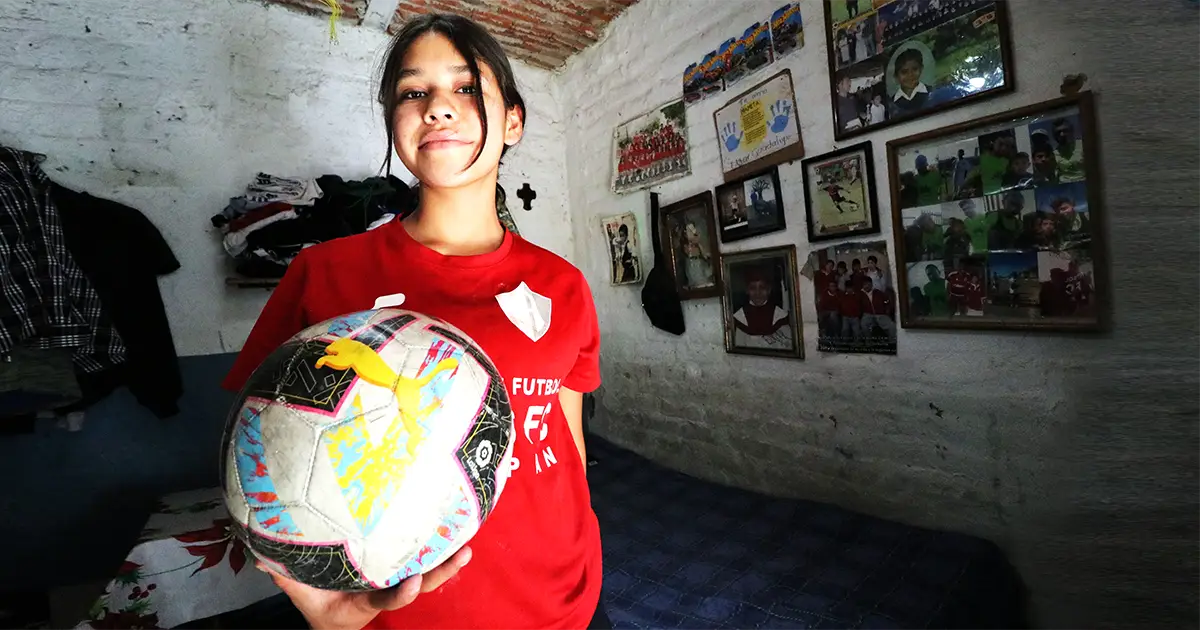 It can be choreographed big business, with millions of boisterous spectators. It can also be two children (who don't even know what money is yet) kicking or tossing a ball to one another. When we engage in it, it helps us stay both bodily and mentally fit. At its greatest, it inspires us to strive for our personal best.
Yes, we're talking about sports and other physical activities. Participating in sports is known to have multiple positive effects, especially on the physical and emotional well-being of children and adolescents. These are just some of the benefits:

Physical Fitness
Regular physical activity helps improve cardiovascular health, strength, stamina and overall fitness.

Motor Skills Development
Sports require coordination of various skills, enhancing agility, hand-eye coordination and more.

Healthy Habits
Adolescents engaged in sports are more likely to adopt healthier overall lifestyles.

Mental Health
Regular physical activity, including sports, has been linked to improved mental health and emotional wellness.

Self-Esteem & Confidence
By mastering skills and overcoming challenges, sports can help boost children's self-confidence and foster a sense of accomplishment.

Social Interaction
Sports offer a platform for young people to interact with their peers, develop friendships and build social skills.
Promoting holistic wellness
Although youth from disadvantaged households and communities often lack the resources to pursue such activities, many of our community centers around the world provide equipment, sport courts and other safe outdoor spaces for play. By encouraging participation in our sports programs, CI staff promote physical and mental fitness, foster social interactions, boost self-esteem, and teach essential life skills.
Watching or reading about sporting achievements and sports stories, especially those of our sponsored children and youth, reminds us that sport and play are important aspects of childhood. And regardless of their socio-economic status, we believe children deserve access to safe spaces and organized athletics. In their own words, see what some of our children and staff have to say about these opportunities: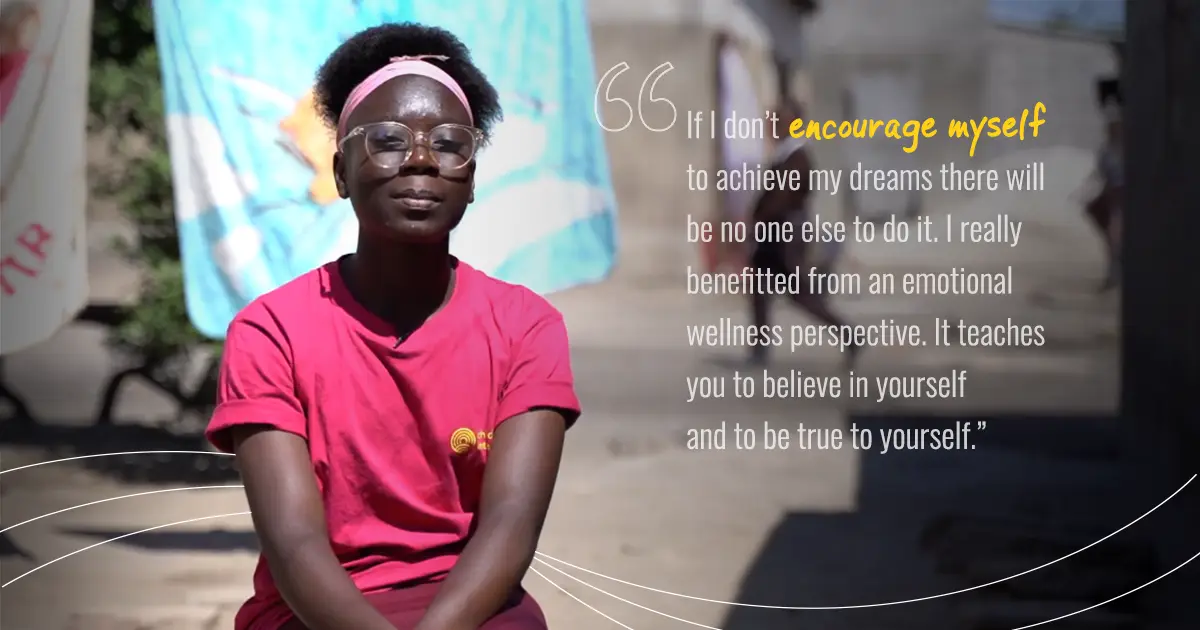 In Zambia, 16-year-old Chuchu became interested in gymnastics and acrobatics after a friend began doing it. The only problem was that acrobatics is seen as a male sport in Chuchu's culture. But a female friend of Chuchu's inspired and encouraged her. "My friend said, 'If I can do it as a girl, so can you! Don't listen to what others say and just believe in yourself.'"
Chuchu adds that she learned to boost her own confidence after being teased by boys for her interest in a male-dominated sport. "If I don't encourage myself to achieve my dreams," she says, "there will be no one else to do it. So I really benefitted from an emotional wellness perspective. Sports teaches you to believe in yourself and to be true to yourself."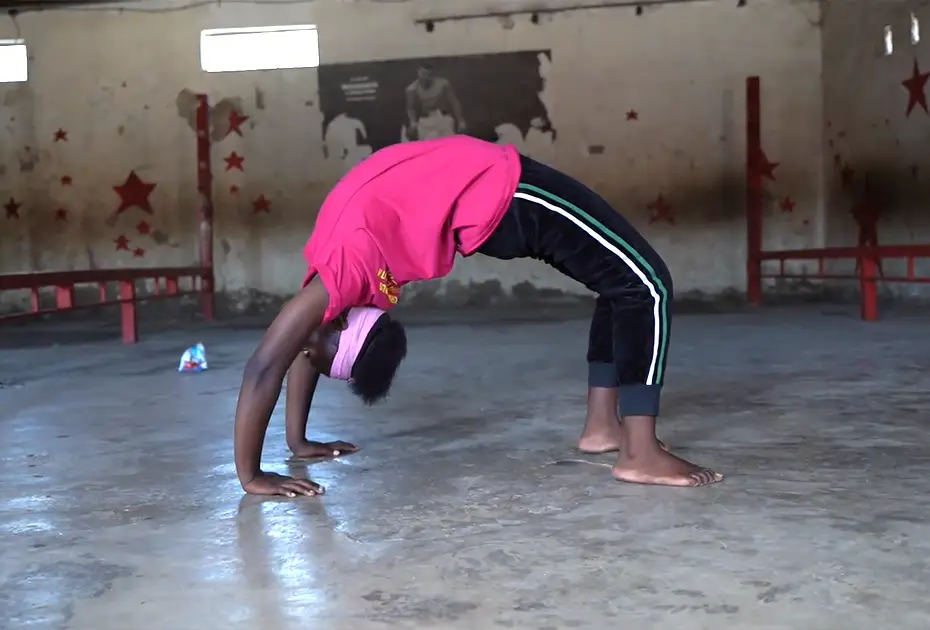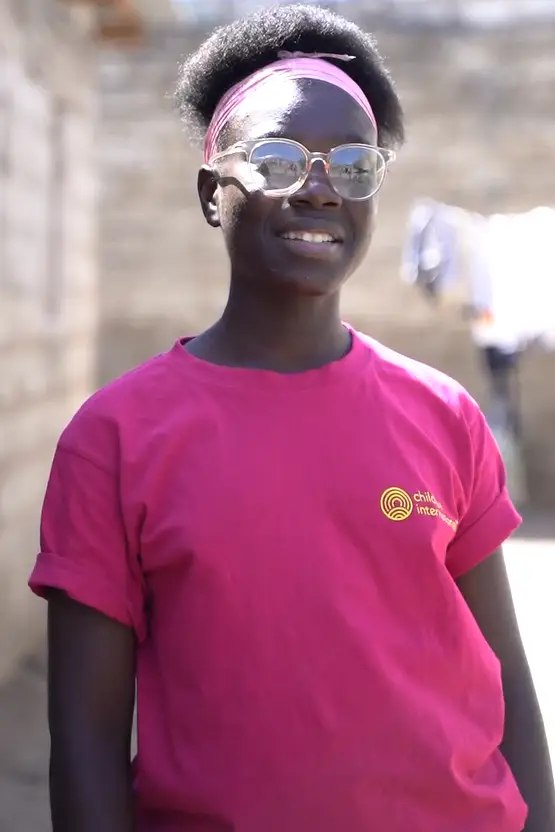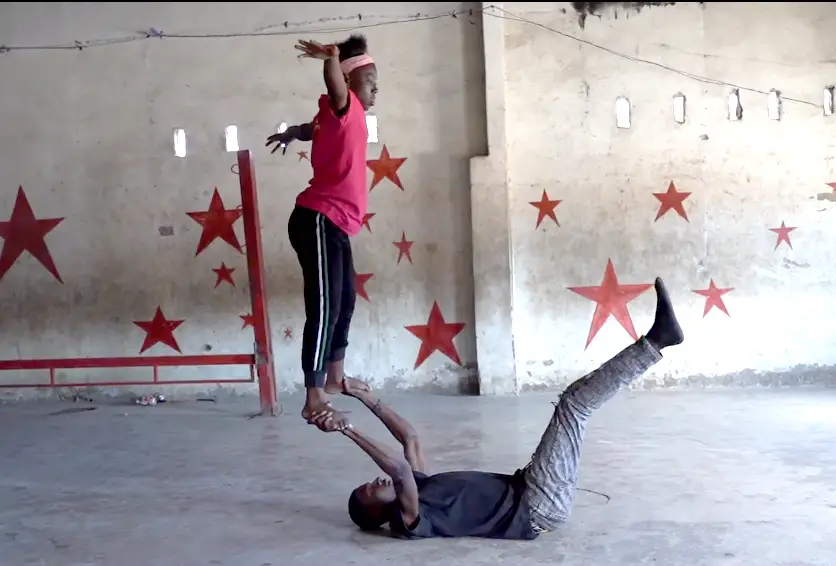 Keeping his cool in Colombia
Ten-year-old Sebastian, in Colombia (below, right), dreams of playing soccer professionally. In the meantime, he sharpens his skills at his nearby community center. For Sebastian, learning the rules and improving his game is just the beginning. He mentions developing other life skills that will be useful for him throughout his life. "I am working on not letting anger control me," says Sebastian, "so that I don't get yellow cards or hit anyone, since that could ruin my sports career. I am also learning about communication, empathy, respect for teachers and coaches, and many other skills."
Luis Fernando, Programs Officer in Colombia, says sports programs provide young people like Sebastian with opportunities to have fun and build camaraderie while developing and thriving. "Through our sports programs, children and youth learn many useful skills that help them now and in the future," Luis says. "They learn to appreciate and respect diversity, how to be part of a team, the importance of participation, building resilience and much more."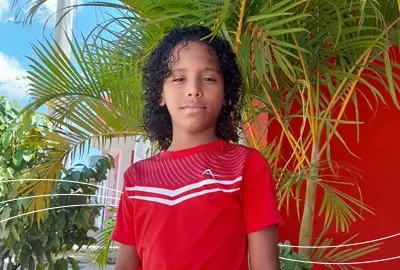 There is virtually no emphasis in our sports programs on "winning vs losing." However, doing well and even earning medals while participating in leagues and other non-CI related activities is always cause for celebration.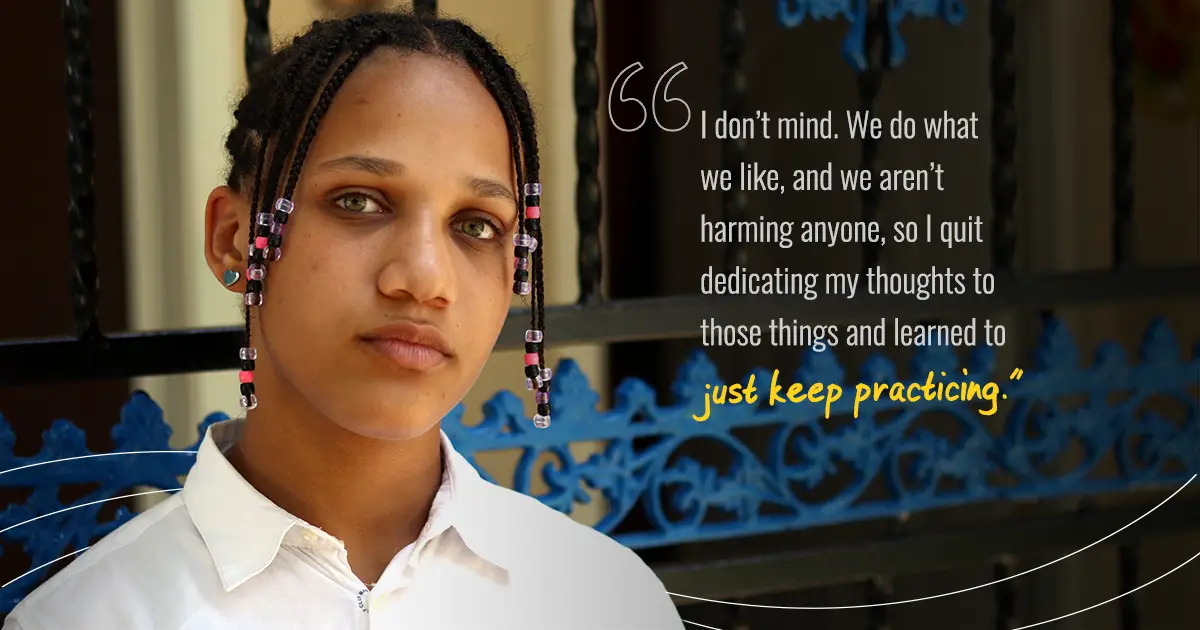 Lifting more than weights
Dominican youth Grismerlin, 17, began lifting weights during the pandemic. Her father lifted weights most of his life, and both he and Grismerlin's mother encouraged their daughter to pursue her interest in the male-dominated sport. Although Grismerlin heard many unkind things directed at her while training, the young woman never once thought about letting that dissuade her. She admits the bullying made her "a little sad" at first, but she quickly adapted. Now, she says, "I don't mind. We do what we like, and we aren't harming anyone, so I quit dedicating my thoughts to those things and learned to just keep practicing."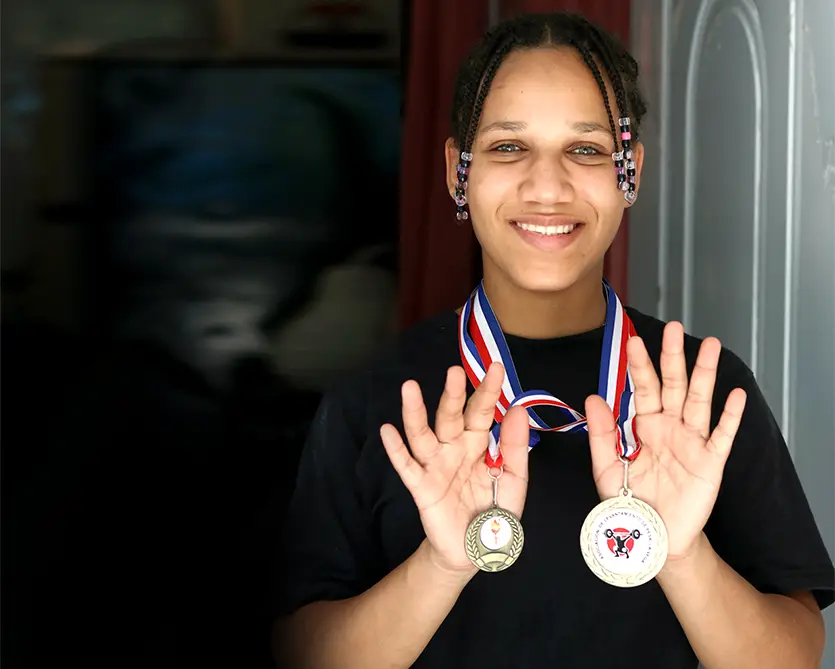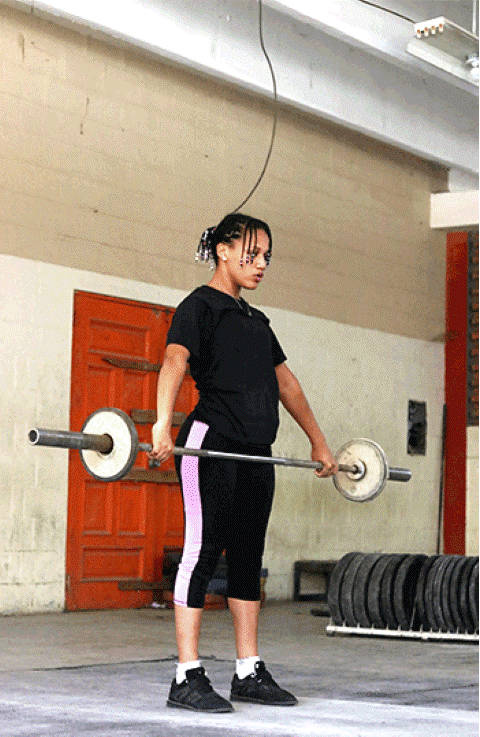 It turns out that, with a great deal of discipline and effort, Grismerlin is an outstanding competitive weightlifter. Just a year after beginning to train, she won a medal at the Second Regional Weightlifting Tournament in 2021. She also medaled in 2022 at the XLI Juegos Provinciales Barranquiteños.
Grappling with greatness
Although Children International's programs provide access to the tools and resources children need to pursue their dreams, we don't ordinarily assist elite athletes like Emmanuel, 16, with their intense training regimens. Then again, we try to tailor our programs as much as possible to meet the needs of those we partner with, especially under extraordinary circumstances.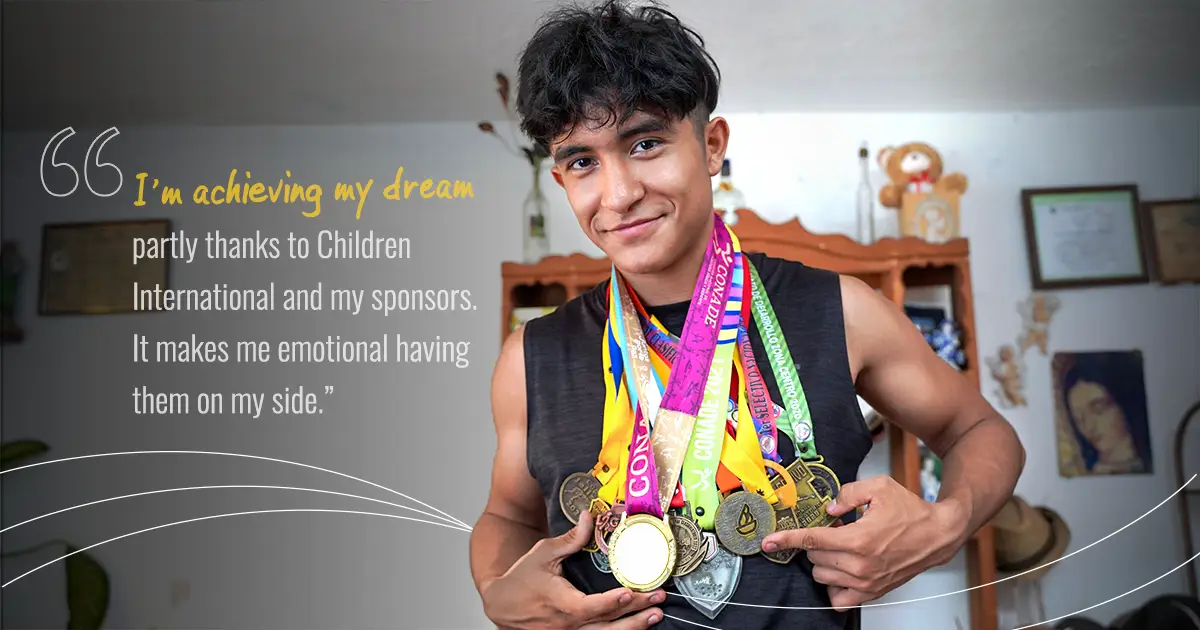 Our staff in Jalisco, Mexico, learned of Emmanuel's unique situation through a phone call. María Herrera, CI-Operations Manager where Emmanuel lives, connects the dots for us:
"As operation facilitators, we are in frequent touch with families, through the Connecting With Families Program. We regularly have a phone call or a visit with the parents or guardians of each of our sponsored children. In addition to discovering their most essential needs, this also allows us to go beyond the surface of poverty's impact and to truly understand the specific struggles of each family. This is how we uncovered Emmanuel's story and were able to help."
Irma, Emmanuel's mom, tells us the family was going through a frustrating financial situation. Emmanuel has been selected to participate in the Pan American Games, in wrestling, being held in Colombia later this year. However, expenses such as travel, registration fees and a healthy, low-fat, protein-rich diet for Emmanuel were not things they could afford. Staff were able to help the family with some fees and guided them through the maze of governmental paperwork to acquire a passport — and the documents they needed for Emmanuel to even apply for one.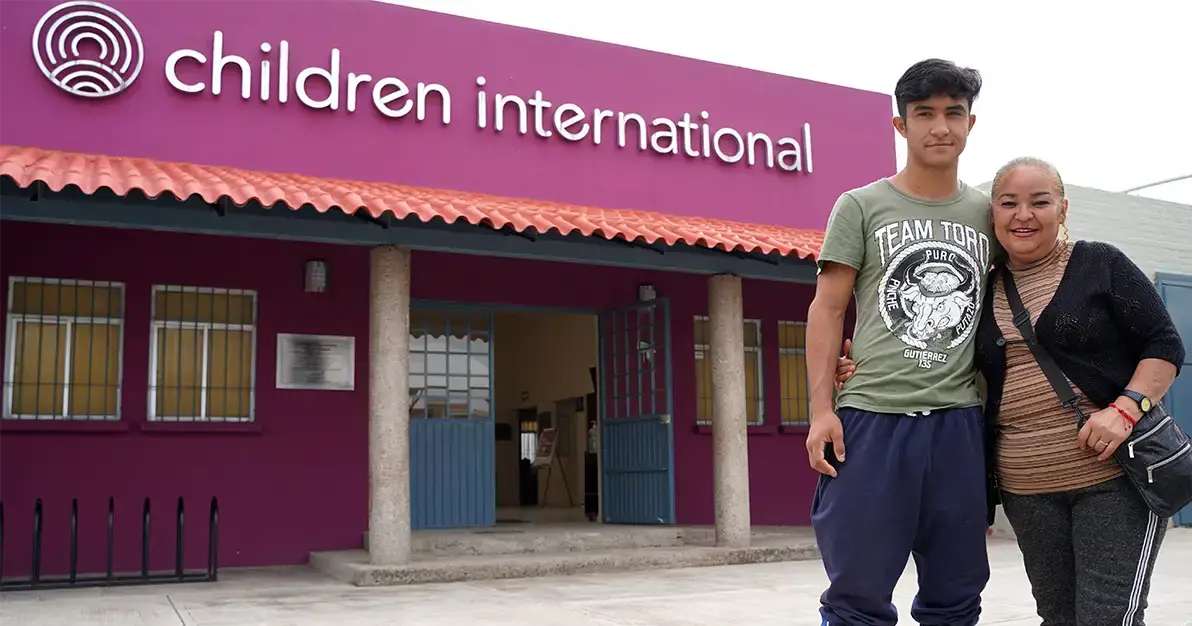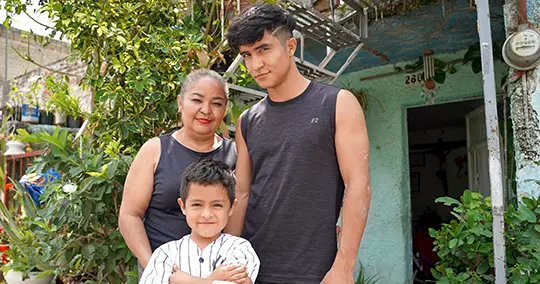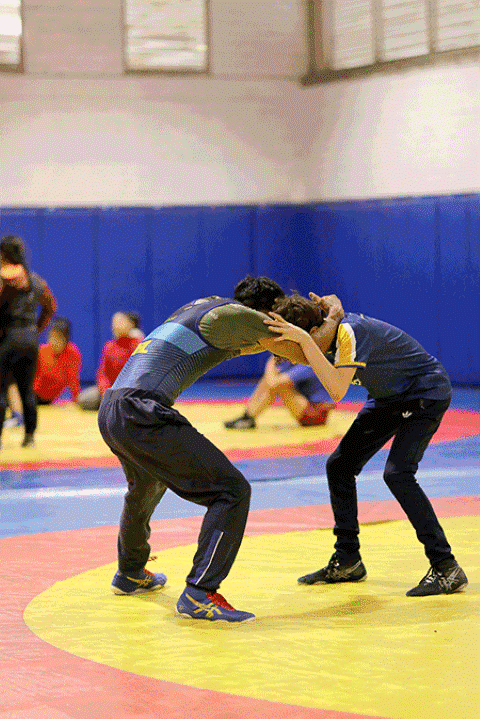 "The organization [Children International]," says Emmanuel, "has provided great support to me and my family. The vouchers [direct financial assistance, like grocery gift cards] were also very helpful. This allowed me to purchase things like whole wheat bread, meats, nuts, deodorant. I'm achieving my dream partly thanks to Children International and my sponsors. It makes me emotional," he adds, "having them on my side." Still very early in his pursuit to become a world-class wrestler, Emmanuel has already won 14 gold medals and one silver. We'll be keeping an eye out for his 15th gold medal this fall!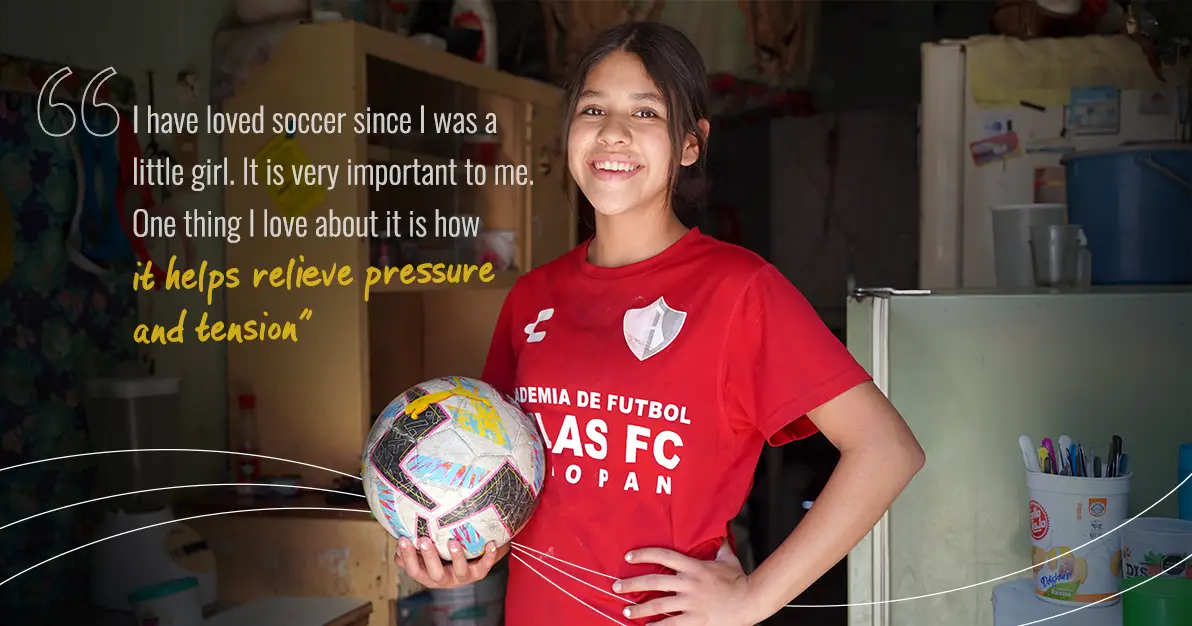 Hitting her stride in Jalisco
Evelyn, 16, also sponsored through our Jalisco agency, is climbing her way up the athletic ladder. Practicing and playing with a private soccer club is not the kind of opportunity that disadvantaged youth often get. Because of her exceptional skills and discipline, the club wanted Evelyn enough to offer her a scholarship so she could join the team. "I have loved soccer since I was a little girl," says Evelyn. "It is very important to me. One thing I love about it is how it helps relieve pressure and tension."
Between studying as a high school student, working weekends in a grocery store, and soccer practice, it's a good thing Evelyn enjoys staying busy. And, like so many great athletes, she thrives on competition. Often playing as the youngest and smallest on the field (she often plays with boys), Evelyn is as tireless as she is tough. Speaking of matches with the private club, she says, "Sometimes the girls are very big, but I'm not afraid of them. That's an advantage for me."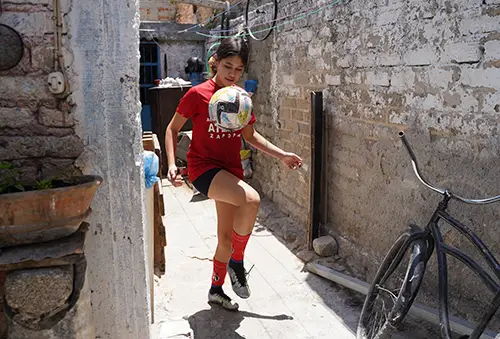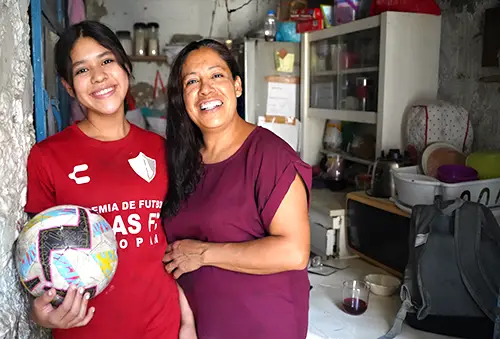 ---
It makes no difference if it is for fun or for fitness or to pursue a dream, sports are another life-affirming tool that help impoverished young people reach their potential. And as a child, that potential is best fulfilled when they have many different opportunities to achieve their goals.
---