Whimsical street art proclaims, "The color of our streets" (left). And a young girl enjoys independence celebrations, proudly displaying the colors of the Mexican flag.
If I had to describe my country in one word, it would be diverse.
From end to end, our Mexico is rich with history and unique cultures. Moreover, in the same state you can find varied and opposite climates, landscapes, meals and so many activities to do … wow! You'll even hear various accents when people are speaking.  
Mexico is a kaleidoscope; a mixture of shapes and colors and tastes that merge perfectly so that, in the end, they come together like a work of art.
And I don't exaggerate just because I'm from this place. As in every corner of the world, this country has its own monsters, but just today I want to show you a perception of another image of my country.    

Saturated with virtually every shade of color, Mexico also offers a huge array of different landscapes, climates, people and cultures.
The Mexico I know
Mexico is not that yellowish, dusty landscape shown in the movies. Here, colors abound: the greens of its forests, a range of beautiful blues between its seas and the sky, intense pinks in the bougainvilleas that decorate streets, the yellows, purples and oranges of large jacaranda trees, up to a complete rainbow on the skirts of traditional folk-dancers, accompanied by a good mariachi.  
You will find great modern buildings, very corporate, and suddenly, if you go to the center of the municipalities of the Metropolitan Area of Guadalajara, it seems like you traveled light years into the past because of the colonial footprint in every corner.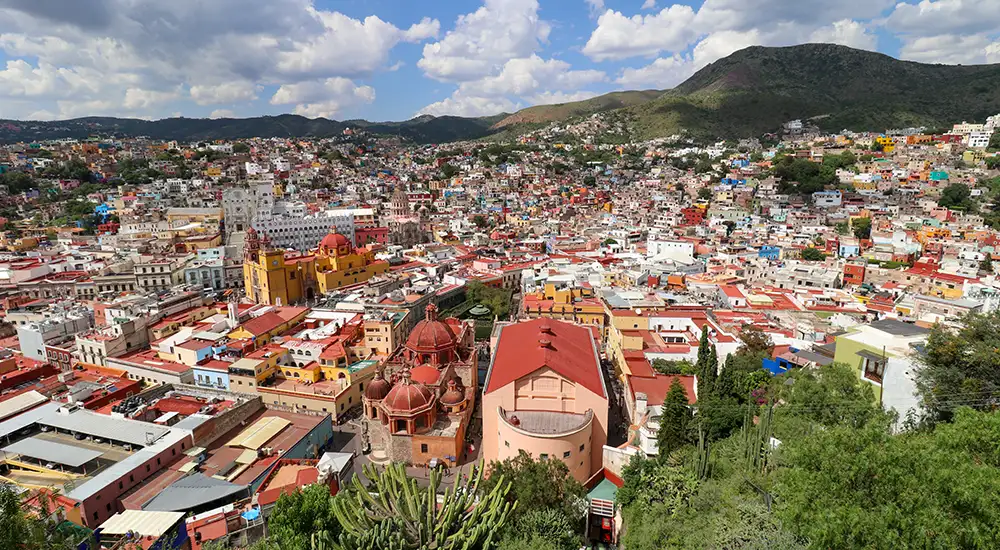 Historic center of the city of Guanajuato, one of the states adjacent to Jalisco.
We do not only have municipalities, but there are also "Magical Towns," given such a name because they have managed to preserve the influence of the pre-Hispanic past and survived the colonial period, saving ancestral traditions. These special places are truly picturesque sites full of historical, cultural, architectural, natural, gastronomic and hedonic legacies that cannot go unnoticed in a tourist's itinerary.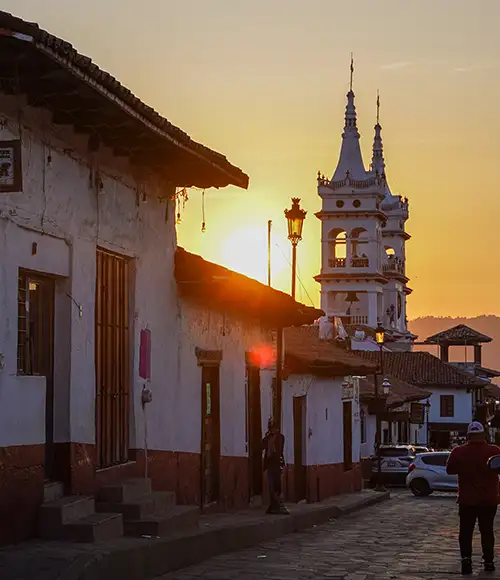 In Jalisco alone we have nine of the 132 total "Magical Towns" (with this official identity) in Mexico:
Ajijic
Lagos de Moreno 
Mazamitla 
Mascota 
San Sebastián del Oeste 
Talpa de Allende 
Tapalpa 
Tequila
Tlaquepaque 
Chapala (Unofficial)  
I, who am not a tourist, love going to all these places, enjoying their diversity. In fact, visiting Magical Towns is my favorite activity. A big bonus is getting to breathe air without smog! I always take many photos and visit at least one of the kiosks when I go.  
An immersion of the senses
 The Mexico depicted in films is typically a pale desert with rolling tumbleweeds. But there is so much more. There is a lot of life here … life even in what you breathe: the smell of coffee, roasted peanuts, guava paste, wet dirt, etc.
Regarding Mexico's gastronomy, I would have to make a kilometer-long list to talk about all the variety. No description will come close to the great culinary experience that you'll enjoy if you come to my native land. I suggest you try some chilaquiles, pork rind gorditas, a good pozole, tamales, pork carnitas, tacos, or any delicious meat stewed in its own juices, and a jericaya for dessert.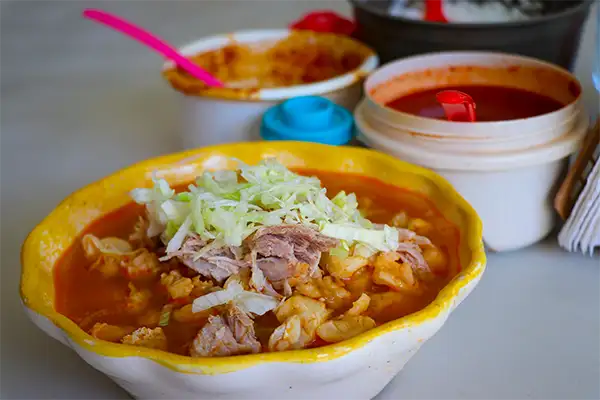 A fresh, delicious dish of pozole is just one of many authentic dining experiences you should experience in Mexico.
Mexico is more than the violence depicted in media.
And its people are, by far, more valuable, intelligent, kind, gentle and interesting than what is typically shown. 
Here everything can serve, from a rooster's crow to the bell on a garbage collection truck to the song from a purified water vendor's van: All can serve as an unexpected alarm clock. Here we don't make things hard. We figure it out with what we have. The ingenuity of Mexicans reaches levels of unintentional comedy. Perhaps that's why we are often described as a cheerful people.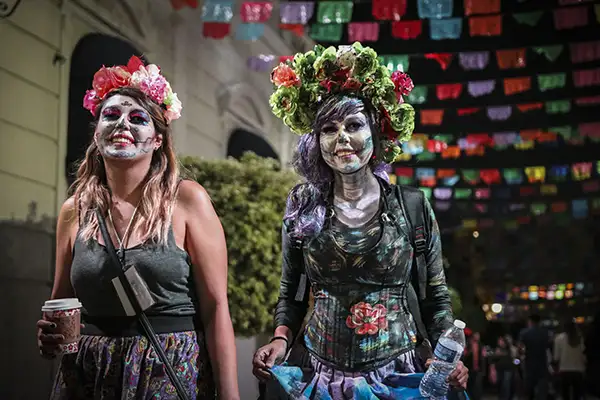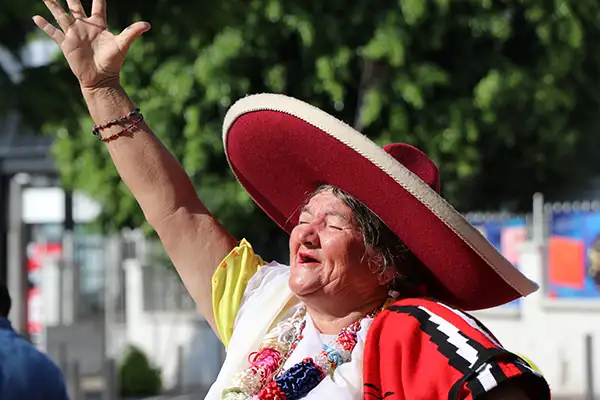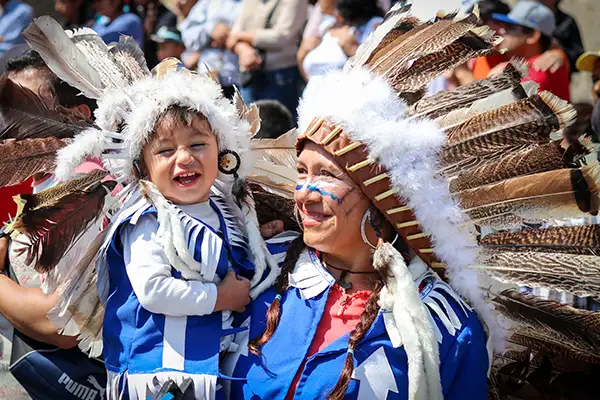 Anyway, you should visit us and enjoy as much as time allows. I invite you to my country. I invite you to come, use all your senses and form your own image of Mexico. 
Meet Denise Paola Gil
In a place where everyone has different ways of perceiving you, it is difficult to define yourself.
What doesn't change is that I am Paola Gil, a 32-year-old woman, eldest daughter in a family of four children. I am the mother of a wonderful girl we named Victoria.
I started my journey with CI when I was a young 25-year-old and to this day, I still feel like an eternal learner in the art of communicating. You can rest assured that I will always seek to capture with all my senses those stories that life allows me to know and tell.
What I love to do most is telling stories. Why? Because that's who we are. Humans are defined and built by stories and experiences. Stories really speak to us and when they are well-communicated, those stories result in a shared sense of connection, and they also allow us to see both the world — and ourselves — a bit more clearly.