When hard work isn't enough to make ends meet, love and compassion help bridge the gap.
María and her husband work hard to provide for their family. She sews to earn money for her children's studies and other essentials. He works in construction. "When there is work, it goes more or less well for us," María says. "When there isn't, well, sometimes we have to go hungry."
Her youngest son isn't old enough to understand the reasons for the good times and the difficult ones. But he feels the pains brought about by the hunger. He tells María "Mommy, I'm hungry. Mommy, I'm hungry," she says. "There have been days when I've had to tell him, 'Son, drink this water with sugar because there is no other food, and let's go to sleep and wait for tomorrow.'"
Big sister Vilyi knows the hunger, too. She also feels the emotional stress of seeing her young brothers do without. "Because I am older, I can stand it more. But I worry for my siblings," she says.
---
Life-changing donations from caring friends and sponsors like you give families help — and hope — when they need it most.
---
Please watch the short video above to hear directly from the family as they share more about their story — and the ways that love like yours makes a difference in their lives.
"One day when we had absolutely nothing, suddenly I got a call from the CI volunteer," says María. "She told me, 'Come to La Colonia (the local supermarket). They are going to give you a gift voucher where you will be able to buy food.' I felt very happy. And the truth is it helped us a lot."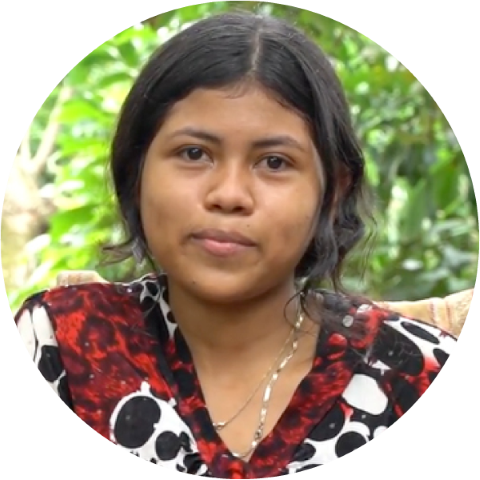 I feel supported because when we do without, or in very difficult moments, that's when CI has been there for us the most. In illnesses, in food, in everything.
- Vilyi, sponsored youth (16), Honduras
To say that the children were happy and thankful for the helping hand they received that day would be an understatement. "They jumped with joy," María says. "The baby, he shouted. Happy and jumping, he said, 'Mommy, we already have food, right Mommy?'
"For me, that means a lot. I have to thank the sponsors; they are the ones who are behind it."