The key to a better future is a good education
Studies show that education and literacy leads to healthier childhoods, reduces the likelihood of risky behaviors, lowers teen pregnancy rates, and ultimately sets students up to succeed in their local job markets. In short, education is a poverty-busting powerhouse setting children and youth on a path out of poverty. That's why Children International has education as one of its four key areas of impact.
But getting an education has gotten much more difficult during the COVID-19 pandemic. Families in poverty who lost their daily wage jobs and income during the pandemic faced new worries, having trouble paying for school fees and supplies. And remote classes are a new hurdle because in many communities internet connections are unreliable and mobile devices are hard to come by.
The United States may be looking forward to a more "normal" school year this fall, but the situation remains uncertain for many students living in poverty around the globe. Our programs are designed to help children and youth stay in school as long as the coronavirus pandemic continues and after cases subside.
To keep children on track and learning, sponsorship provides much-needed educational opportunities including scholarships and educational grants, as well as virtual tutoring and online workshops to help fill gaps and keep children from falling behind. Children who lack access to technology can receive data package assistance, books and educational materials to complete at home.
Sponsorship is helping students get the educational support they need.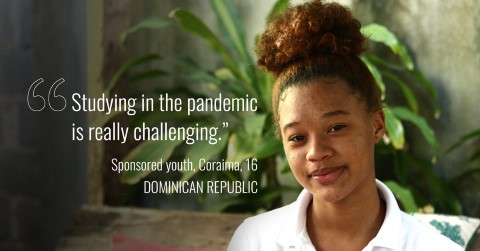 Meet Coraima
One student's story of the digital divide
Coraima is a 16-year-old high school student in the Dominican Republic. When her classes shifted to online learning, Coraima did her best to keep up. At first, she wore her mask to a local internet center to get her lessons. Then she was able to acquire a cellphone to study more safely alone, even though her phone's capabilities are limited. Power outages, lack of reliable internet access, and uploading failures have been frustrating for Coraima, who is normally a diligent student. She often had trouble uploading her assignments but would try to stay positive and keep working, even if she wasn't able to turn her work in on time.
"I was always very stressed when [assignments] piled up," Coraima says. "Sometimes teachers think it is laziness, but you do know you want to comply. Not being able to do what you want is really uncomfortable."
Thanks to the support of sponsorship, Children International was able to support Coraima with internet packages, so she could more easily access her online classes. "That has helped me a lot because sometimes you have nowhere to connect," she says, "It's a very big help." This past year, Coraima also took an online "Tell Me a Story" creative-writing workshop put on by her local community center. "I was opening my mind a little more because it helped develop my creativity," she says. "And that's very cool."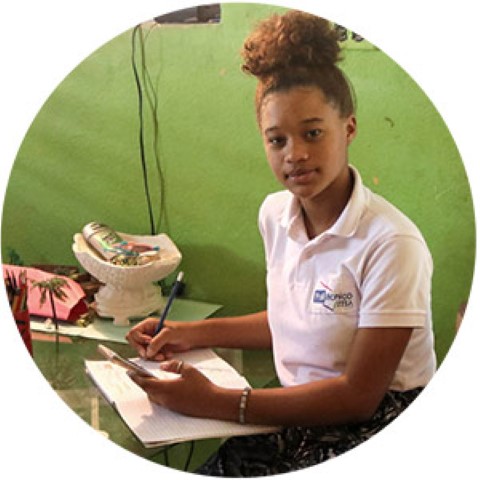 Education challenges in the Dominican Republic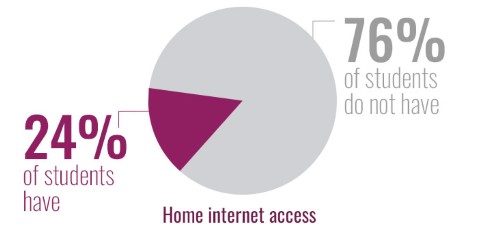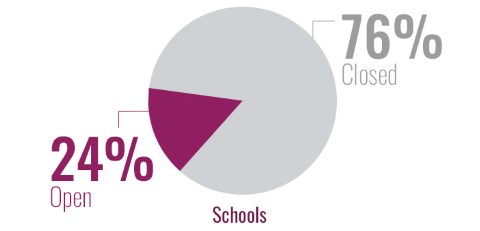 Coraima is not alone in her struggle to continue her education online. In fact, almost a third of students across the world are unable to participate in remote classrooms, due to a lack of technology, internet access and school resources. Local staff around the world are addressing this digital divide by providing students with data packages, device maintenance and support navigating new online platforms. Most of our education programs have been able to continue online, including our popular technology classes!