Kansas City, MO (August 11, 2016) The University of Kansas Sport and Exercise Psychology Lab (KUSEPL) and Children International (CI) have partnered to create a caring sports environment for kids in impoverished communities. A coaches' clinic was held in Guatemala earlier this year where CI staff and volunteers were taught how to utilize sport psychology theory to make their Sports for Development program even more effective.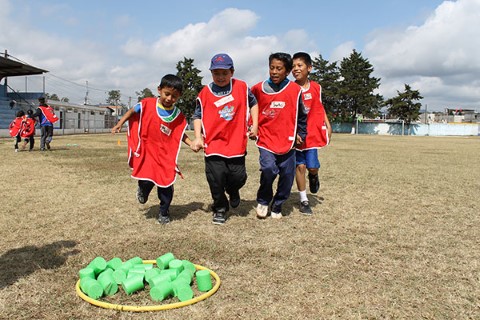 The trip was led by Dr. Mary Fry, Director of the KUSEPL and associate professor in sport and exercise psychology at KU, and Natalie Foxworthy, CI's Child and Youth Development Senior Program Officer.
Dr. Fry's research focuses on creating a caring and task-involving climate for kids in physical activity settings. Unlike an ego-involving climate which focuses on rewarding ability and performance, encouraging rivalry and punishing mistakes, a caring and task-involving climate values and recognizes effort and improvement, encourages cooperation and views mistakes as an opportunity for learning. It is an environment where everyone is treated with kindness and respect. This approach to sports has been shown to have a positive impact on participants:
They enjoy the activities and want to put in more effort.
They exhibit positive physical and psychological responses, including lower stress and depression and overall better well-being.
They also develop prosocial behaviors, like caring and empathy for others, and build positive relationships with their coaches and other teammates.
CI's holistic child and youth development programs focus on four key outcomes – for kids to graduate healthy, educated, employed and empowered to break the cycle of poverty. Strengthened life skills and increased social responsibility are two important components of empowerment and are the focus of CI's Sports for Development program. Through a variety of physical activities, children are taught conflict resolution, how to cope with emotions and stress, teamwork and cooperation, and the importance of appreciating diversity.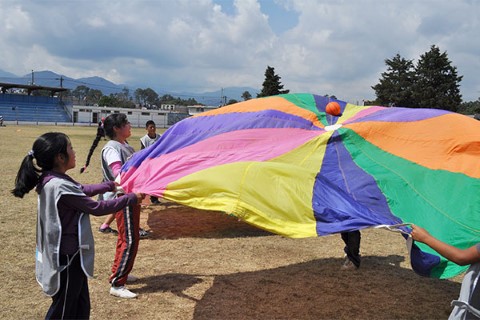 The coaches' clinic taught by Dr. Fry and the follow-up site visits that took place as part of this partnership were very relevant and helpful for CI staff and volunteers. They learned a variety of tools, games and other activities that they can implement to create an environment that is most conducive to learning life skills and social responsibility.
Dr. Fry says, "Climate is everything. The caring and task-involving climate sets the stage for kids to develop relationships, be challenged to think deeper, value justice and equity for all, and of course, have fun. The staff and volunteers with Children International connected with the material we presented, and it's encouraging to know that they are already seeing positive results."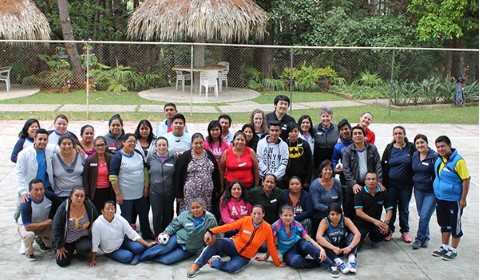 Foxworthy adds, "There are some kids in Children International's programs who do not get to experience a caring and supportive environment at home, which means it's even more important for them to have that when they participate in our programs, like Sports for Development."