Kansas City, MO (August 1, 2016) Dave Cormack, the president and chief executive officer of the healthcare software provider Brightree, and his family were lead donors in the construction of the new Cormack Family Community Center and Youth Center in Cartagena, Colombia. The centers were inaugurated earlier this summer and will benefit nearly 12,000 children and youth.
Cormack and his family became involved with Children International in 2013 when they began sponsoring two children from the Dominican Republic. Soon after, they decided to sponsor more children, this time in Colombia.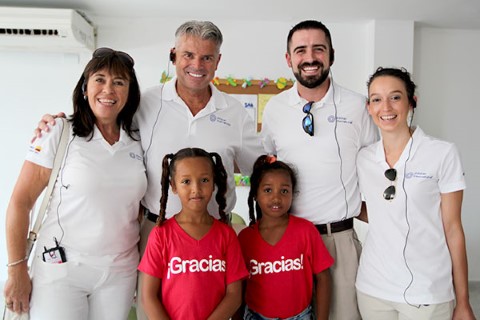 "We love sponsoring children below the poverty line, but we felt the need to do more," Cormack said. "After having the opportunity to visit other Children International community centers, my family and I recognized the importance of these safe spaces, including medical and dental clinics, and educational support, and how much they mean to the children and the families who benefit from them. We knew we wanted to help fund a center so that more kids have the opportunity to utilize CI's services."
The Cormack family, including Dave, wife Fiona, son Craig and daughter-in-law Pam, attended the inauguration event for the new community center on June 23.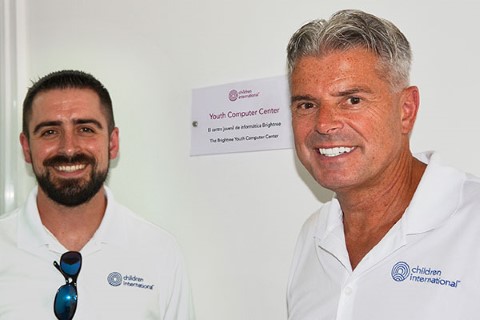 Funded through the generosity of Brightree, the community center includes the Brightree Youth Computer Center where teens can do homework, research on the internet and learn valuable skills such as English as a Second Language. The community center also houses medical and dental clinics, a pharmacy, library and several other meeting spaces. The youth center has an outdoor multi-sports court, an art studio and other safe, multi-use spaces. These centers are places where families are treated with dignity, are invested in and empowered with life-changing programs. It is a place to escape the negative influences in their impoverished communities.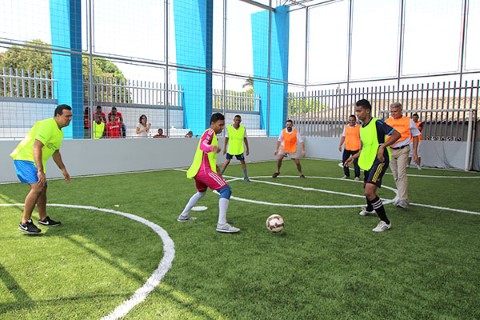 Children International has been working in Colombia for more than 25 years to help kids break the cycle of poverty. The organization provides children and youth with access to 1) a safe place (like the Cormack Family Community Center and Youth Center), 2) a caring team of doctors, dentists, mentors, staff and volunteers, and 3) a clear path out of poverty through programs focused on health, education, empowerment and employment.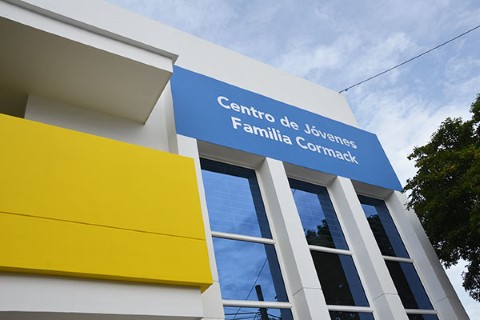 "The community centers are unique facilities that enable Children International to reach its goal of eradicating poverty from children's lives," said Susana Eshleman, Children International's president and chief executive officer. "We are so thankful for generous donors like the Cormack family who recognize the importance of these safe and edifying spaces and all of the benefits that they can provide for the impoverished children and youth we serve."
Today, Children International has 10 community centers in Colombia serving more than 40,000 children and youth.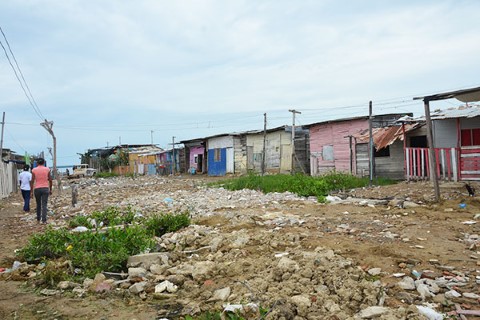 Learn more about Children International's community centers.