If you're a fan of opera, you may be familiar with the many personas of James Valenti. James has played some of the most notorious characters to hit the stage, from lovesick leads like Goethe's Werther to Puccini's two-timing Pinkerton in Madama Butterfly.
But it was James' role as Don Carlos that earned the tenor major spotlight recently. "It was very demanding," he says. "You take on a new perspective about life after a role like that."
In Verdi's opera, Don Carlos suffers from a doomed love that leads to his imprisonment and eventual demise. It's a classic story of want and despair – a theme James became better acquainted with when he visited impoverished slums in the Dominican Republic.
A sponsor since 2006, James was invited to visit Children International's La Caleta sponsorship community after expressing a desire to promote the work of CI at his performances. An adoring audience of sponsored children, youth and staff were waiting for him.
It wasn't his notoriety as a professional opera singer that intrigued the kids, though. None had ever heard James' arias, after all. Rather, it was his reputation as a sponsor – a real-life hero for kids – that excited them.
"This little girl came up to me and smiled and touched my arm," James recalls. "She just wanted to hold my hand and be next to me. It was one of the most unexpected and sincere moments." It was also the most memorable experience of his trip, he says.
After touring sponsorship communities, visiting with families and attending program activities at the community center, James performed before a packed audience. He took a deep breath and belted out the verses of "O Sole Mio." It was his way of reminding the kids that the sun will always shine upon them and they will always be loved.
"I'm in a point in my career where I can get more involved," he shares. "I'm anxious to give my time as I can, and through my career and my travels, I want to raise awareness."

Check out more photos from James' visit on our Pinterest page.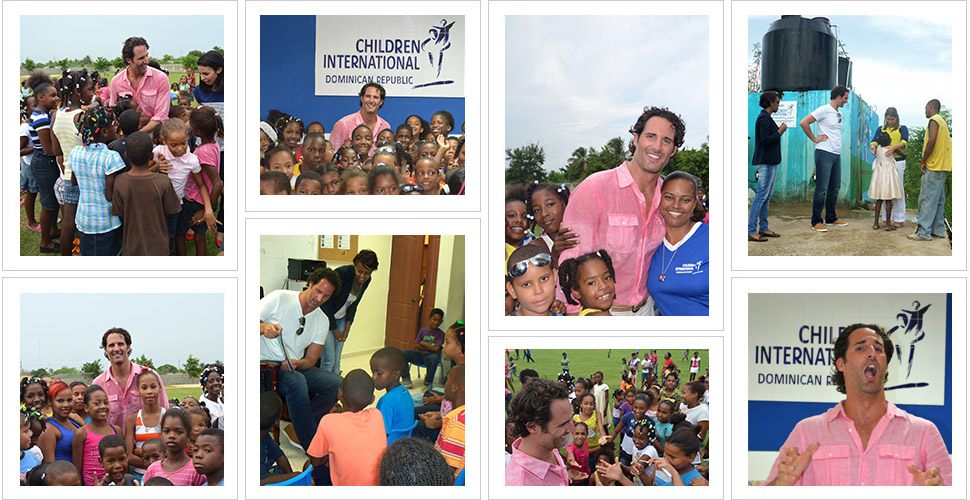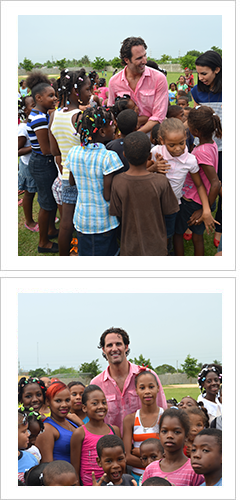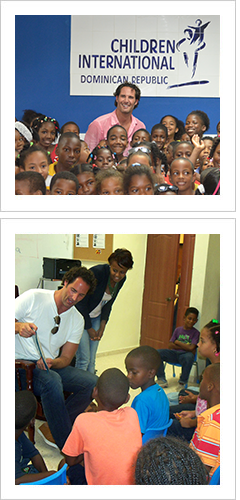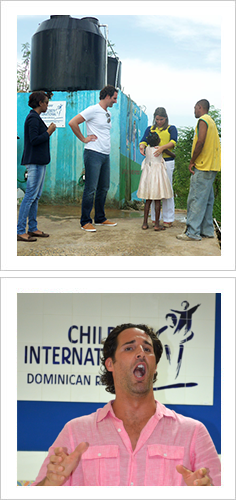 Photos and video by Erenia Mesa in the Dominican Republic.