Driving through the Lusaka Central Business District (CBD) on my way to one of Children International's community centres is a hustle. The city is a beehive of activities, with crowds of people rushing in every direction, cars honking and weaving through traffic, and vendors selling goods on the sidewalks. 
This, like many other times when I pass through town, is an experience that I am too familiar with. 
Despite the crowds and noise, there's a palpable energy and excitement to the Lusaka CBD, with new opportunities and challenges around every corner. Whether you're a seasoned businessperson or a curious tourist, you're sure to find something to captivate your attention in this vibrant urban centre.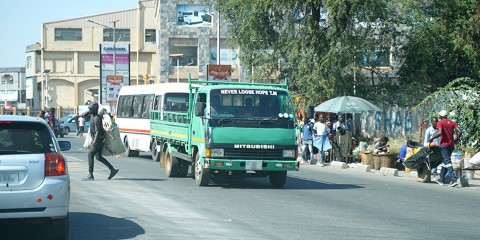 As the driver and I continued to manoeuvre through the traffic, I began to wonder where the city got its name and whom it was named after. 
Recently, this curiosity set me on a journey to discover and learn more about my city; the city where I was born and bred.  I wanted to explore my city's rich history and culture.   
Growing up, I have always been curious about a lot of things, like why things are the way they are. I have always wanted to know more — I guess that is why I became a journalist. Armed with vigour and excitement, I began my journey of discoveries by researching online, reading articles and talking to people who are more knowledgeable about the subject matter. 
During my research, I came across fascinating discoveries about the city, like how Lusaka became the capital city of Zambia and who it was named after. I was excited to explore and visit interesting places to enrich my knowledge of the city that I love.  
Below is what I discovered, and I am happy to share with you the knowledge that I gathered. 
Railway to Camp Lusaka 
In the early 1900s, the area that is now Lusaka was known as "Manda Hill," named after a local chief. It was a small village with a few huts and a market. Then, in 1913, the British South Africa Company, which had colonized the area, decided to build a railway line from Livingstone, in the southern part of the country, to the copper mines in the northern part. 
The railway line was being built by a group of Indian laborers who set up a camp near the Manda Hill village. The camp was called "Lusaka," which in the Soli language means "the place of the grinding stones." This was because there were large stones in the area that were used for grinding maize into corn flour. 
Over time, the railway line was completed, and Lusaka became an important stop on the route. The village grew into a small town, and in 1935, it was officially declared the capital of Northern Rhodesia, which later became Zambia.