Potential + Power = Change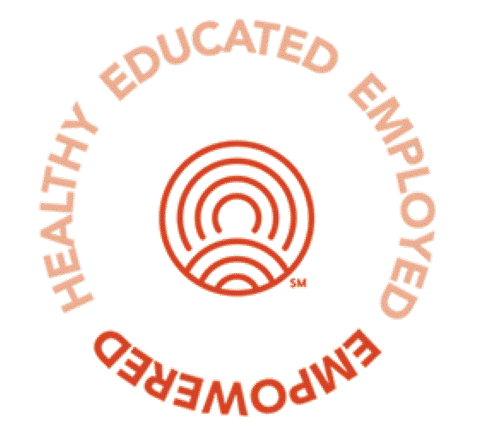 Children International Leadership Boot Camp
Guayaquil, Ecuador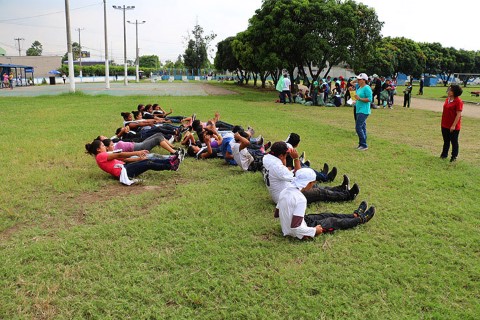 CI's staff in Ecuador organized a leadership boot camp to help teens discover and develop their strengths.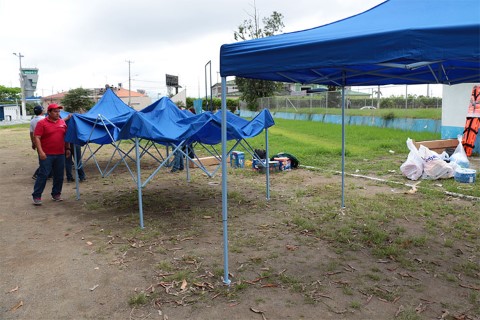 CI staff arrived early to begin setting up before the teens' arrival.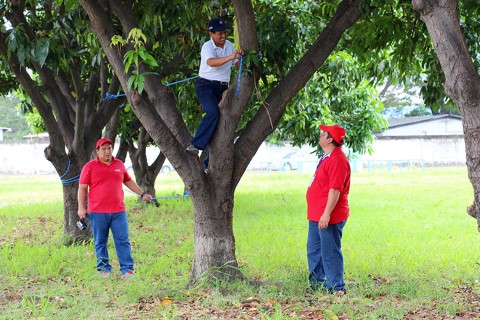 Setting up for the rope course required climbing trees — a task that probably wasn't included in staffs' job descriptions!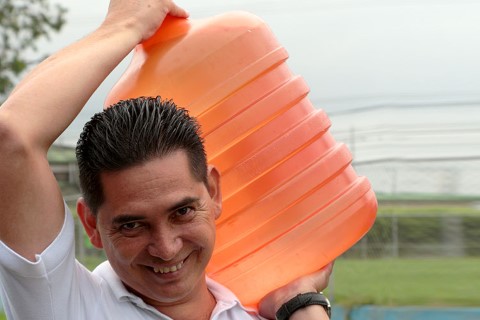 A full day of challenging obstacles in the sun required a lot of water on hand.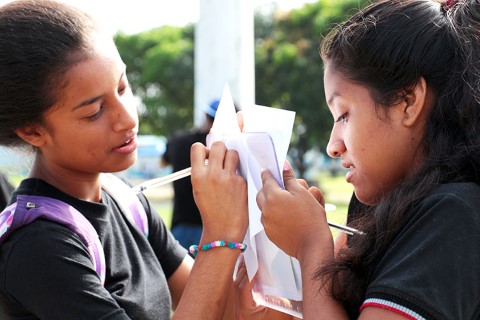 Once the teens arrived, they filled out some paperwork. (They were already showing signs of teamwork!)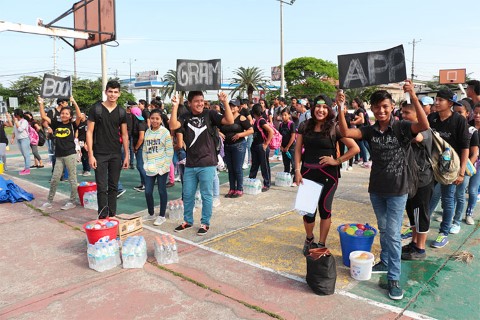 All of the teens were separated into "tribes."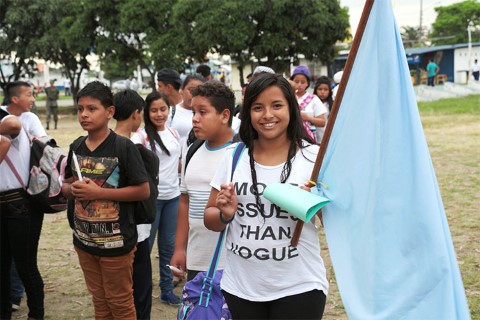 Each tribe assigned a "chief." And tribes were distinguished from the others via colored bandanas and flags.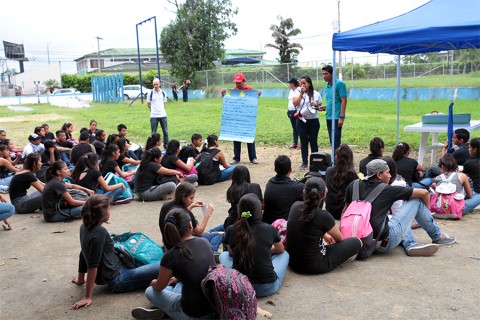 Camp rules were explained, including consequences of breaking them. "Offenders" paid fines with game money or exercises.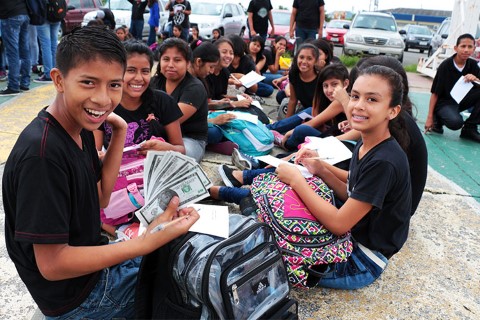 If a team could administer its money wisely, though, the teens benefitted.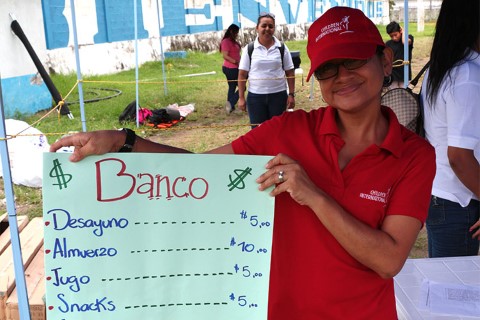 They could spend it on a variety of goodies, such as snacks (or soap — it was going to be a dirty day!).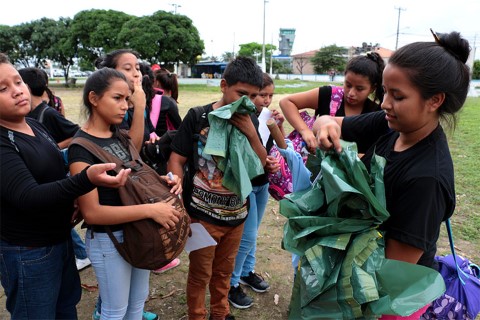 Before they began, the teens put all of their personal belongings into these bags. They carried the bags throughout the day.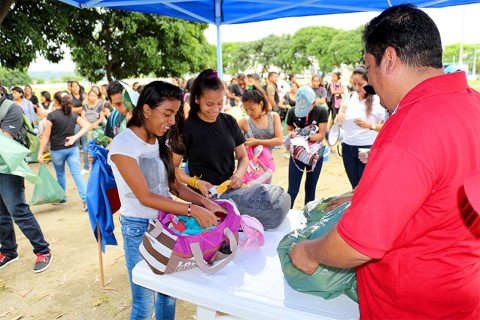 The teens went through "Customs," ensuring no unauthorized items went into the bags. The goal was learning to shed unnecessary items.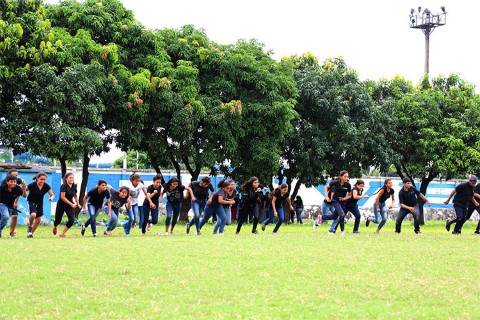 Then, it was time for the games to begin.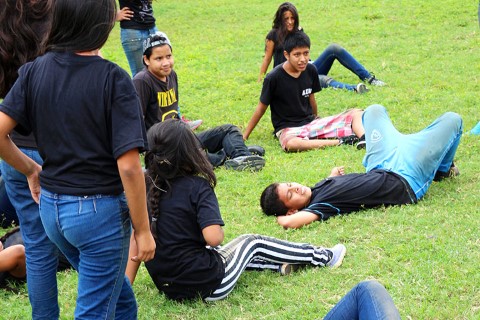 By day's end, teens were physically tired (and definitely could have used some soap!). But they were also better prepared for a future full of challenges.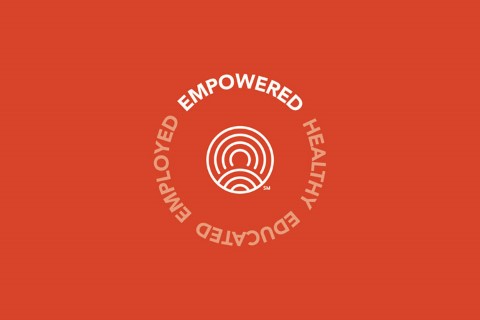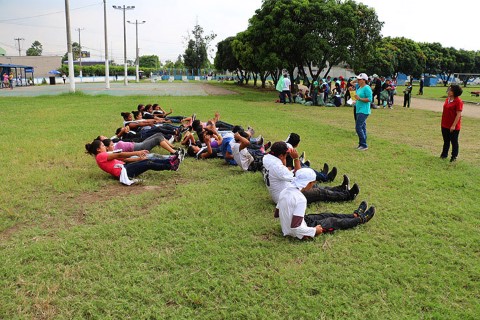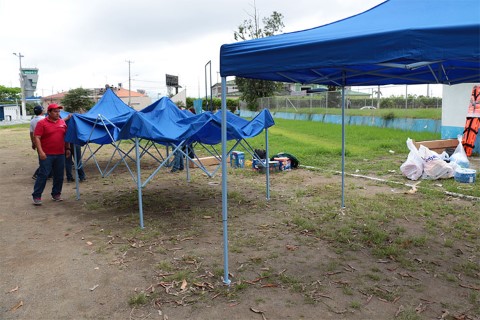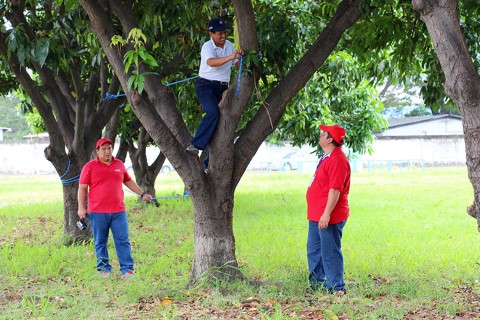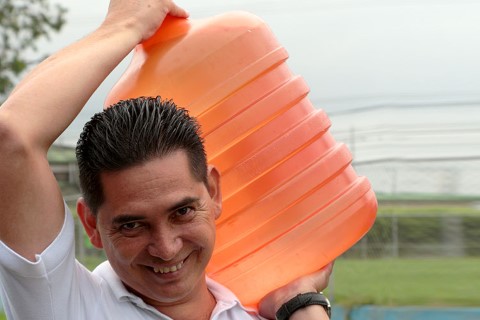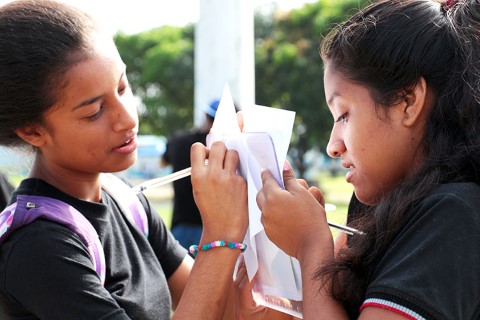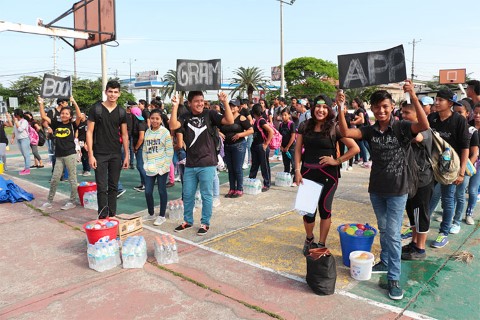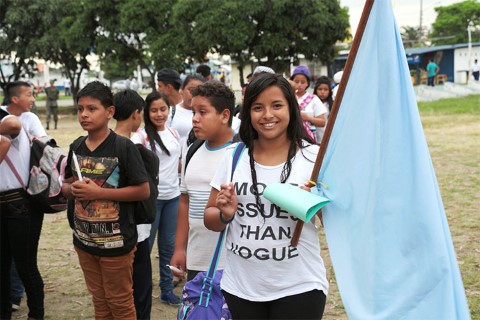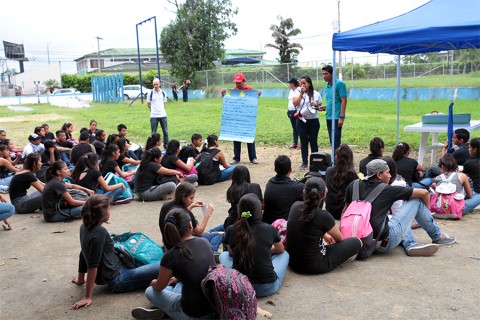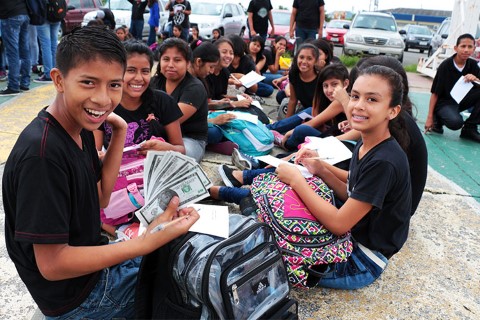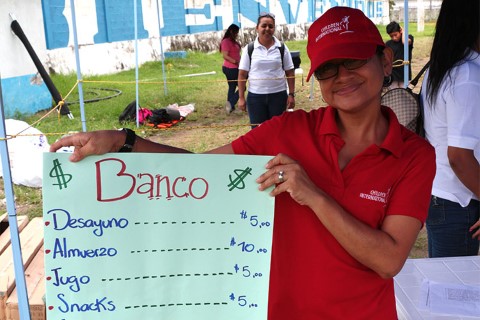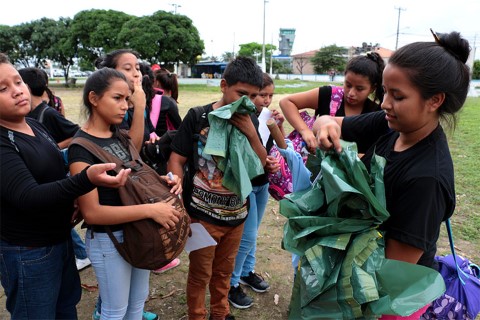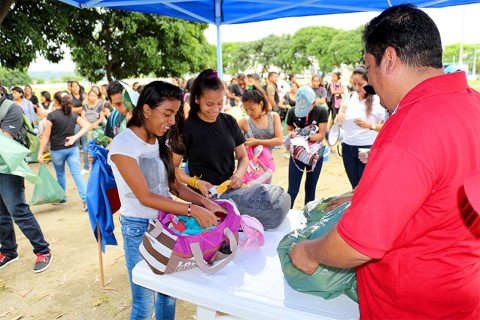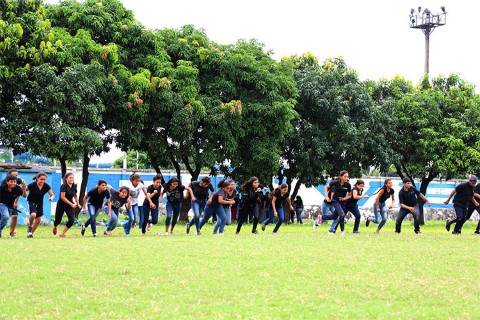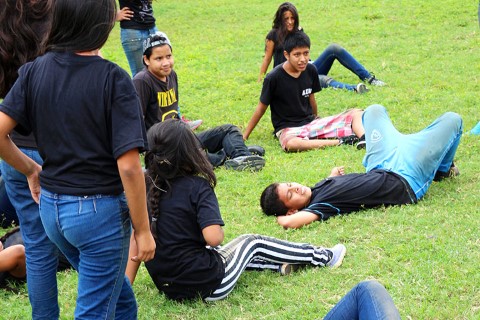 You are the difference:
Your support allows teens to manage service projects in their communities, developing the skills and self-confidence to become agents of change.