India
how our partnerships & programs HELP CHILDREN IN INDIA
India is a beautiful country with a long history and a colorful culture. A true melting pot, India is the world's largest democracy, with 1.4 billion citizens. Residents of India's most disadvantaged communities often face health and educational barriers, as well as unhygienic living conditions.
Respiratory illnesses due to air pollution – exacerbated by global warming – are among the most common childhood health issues they confront. Minimal access to job training and lack of opportunity often perpetuates a cycle of generational poverty. Many classrooms are overburdened, and parents are often unable to help with their children's educational achievement.
Various ethnic groups that exist throughout the country define India's culture. There is no single Indian language; instead, India is home to several major languages. Hindi is the most used, followed by English.
Although there is still work to be done, India has recently made great progress with a 10% reduction in poverty between 2016 and 2021*. Like other major metropolitan areas, Delhi and Kolkata – two of India's largest cities – are also sites of its biggest challenges. That's why Children International partners with SAHAY (in Kolkata) and CHILDREN (in Delhi), working with local staff to help children and families dealing with unemployment, educational barriers and limited access to many basic services.
We have partnered with dedicated teams of local professionals in Kolkata since 1989, and with Delhi since 2007. Offering a slate of life-changing programs, Children International works to create lasting change for the children and youth of these Indian communities. Proven health programs help to ensure children have access to regular health care services. Adolescent Health programs educate teenagers on proper health and hygiene and provide basic first-aid training in their communities. Employment programs prepare youth for the workplace with career counseling, résumé writing instruction, mock job interviews and more. ESL (English as a Second Language) education helps youth find better jobs. Although Hindi is the official language of the Union, English is often used in workplaces. And Early Childhood Development programs help bridge the "readiness gap" for disadvantaged children by preparing them to successfully continue their educations.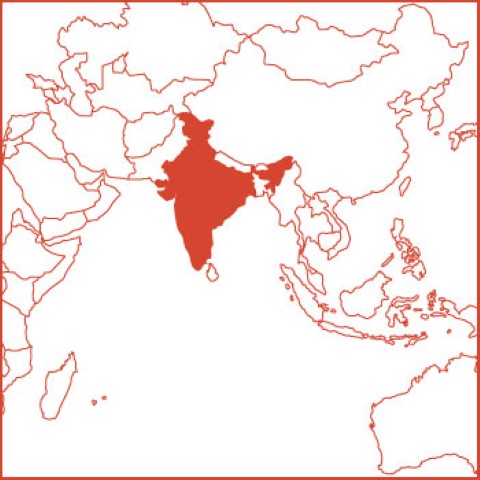 POPULATION
1.4 billion
CAPITAL
New Delhi
CURRENCY
Rupee


DID YOU KNOW?
India is home to the world's largest film industry. The country also has a strong local film scene, producing films in many different regional languages.

Our partnerships in India
In 10 countries, including India, we invest in the lives of children and youth to build the healthy environments they need to find a path out of poverty. With your help, these programs make an impact on their lives and help them envision a future they never thought possible. Below are some of the challenges facing children in India and the ways we partner to create lasting change in these communities. We also partner with the government, supporting and promoting their initiatives and helping strengthen government outreach.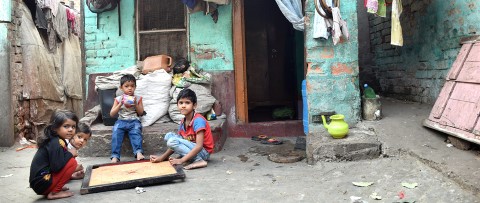 Health care
CHALLENGE
Crowded and difficult living conditions often make life much more challenging for those living in the disadvantaged communities of India. The National Health Portal of India reported in 2019 that nearly 7 in 10 cases of communicable illness are due to acute respiratory infections.*
---
SOLUTION
Access to regular health care services gives sponsored children a real advantage over their less-fortunate peers. Youth Health Corps members are making a meaningful difference, training their peers on proper health and hygiene and providing basic first aid in their communities. They're also vocal supporters for gender equality and actively oppose early marriage.

Over
74,000
sponsored children and youth received at least one exam from a partner clinic
The importance of health care
Children struggling with health issues often fall behind in school, fail to catch up and drop out. Health issues early on can have lasting effects on a child's life, continuing a cycle of generational poverty.
Learn more about health care programs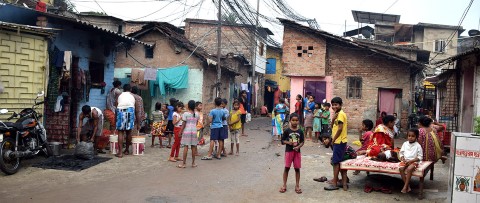 Education
CHALLENGE
The Indian educational system is among the largest in the world, with more than 1.5 million schools and 250 million children.* The nation has made great strides in recent decades toward improving access to education, boosting school enrollment rates and in reducing the number of out-of-school children.* Among the more disadvantaged communities where we work, dense populations can create staffing and resource issues for overburdened schools. Adding to their educational hurdles, these children often grow up in families without an adult who completed their education, making support and assistance more difficult to access.
---
SOLUTION
Early Childhood Development programs help bridge the "readiness gap" for children in neglected communities. Play-based, experiential, child-friendly lessons provide optimal development to increase their learning capacity. Scholarships allow determined youth to continue their schooling or learn vocational skills.

For the second
year in a row,
97%
of tutoring students were able to finish their school year and move up to the next grade level
The importance of education
Children who fall behind in school are likely to drop out due to a lack of hope or confidence they will ever catch up to their peers. Lacking a full education increases the likelihood of them being forced into the informal work sector; or falling under the influence of negative social forces. Education is essential to helping children forge a path out of poverty, empowering them to create brighter futures for themselves.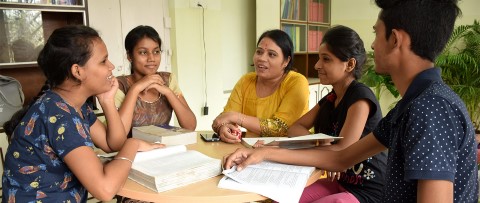 Employment
CHALLENGE
With few formal job sector opportunities and limited access to job training and career readiness counseling, underprivileged children will likely continue the cycle of generational poverty into which they are born. Delhi and Kolkata have many jobs available, but only skilled workers can find formal work. Employment programs help ensure poverty doesn't hold back talented, hard-working youth from finding good jobs.
---
SOLUTION
Career Readiness Centers prepare youth for the workplace with career counseling, résumé writing instruction, mock job interviews, exposure visits to local companies, job fairs and motivational talks from other successful youth and business professionals. ESL (English as a Second Language) education helps youth find better jobs because English is a language often used in corporate workplaces.

93%
was the average program completion rate across the three major employability programs among participating youth.
The importance of employment
Children and youth cannot escape poverty without finding stable, long-term employment. Many children in India's program don't have the basic skills to begin an employment search. How do you fill out a résumé? Where do you look for jobs? How do you speak to an employer? Employment readiness programs prepare youth to find gainful jobs and forge a path away from poverty.
Community centers
Community centers worldwide are hubs for activity and achievement as well as safe havens for children to learn and grow.

Youth Resource Center
A four-story center dedicated to serving the needs of Kolkata's growing youth population provides safe spaces, positive mentors and ample room to accommodate the large groups of adolescents participating in programs. This unique, modern building is strategically centered between two other partner community centers. At-risk youth living in underprivileged conditions have access to empowerment programs, such as Emotional Well-Being, Youth Leadership, tutoring and organized sports. Older youth can prepare for the future, with opportunities to engage in Into Employment® Career Readiness, scholarship activities and other programs designed to prepare them for a life of financial independence.