Children growing up in poverty begin life with acute disadvantage and face uncertain futures. Your monthly gift of $39 will give your sponsored child life-changing interventions, such as access to medical care, educational support, life skills and job training before graduation.
As a sponsor, you'll be able to see your impact firsthand through letters and photos from your child. You'll learn about key programs specifically designed to address children's toughest issues in their fight to escape poverty.
Note: "Most at Risk" flag are children facing the least stable living circumstances and fewest resources.
9

years old

Waiting 16 days

Philippines

8

years old

Waiting 90 days

Philippines

10

years old

Waiting 58 days

Philippines
4

years old

Waiting 16 days

Philippines

4

years old

Waiting 77 days

Philippines

13

years old

Waiting 58 days

Philippines
9

years old

Waiting 90 days

Philippines

11

years old

Waiting 90 days

Philippines

8

years old

Waiting 44 days

Philippines
Load More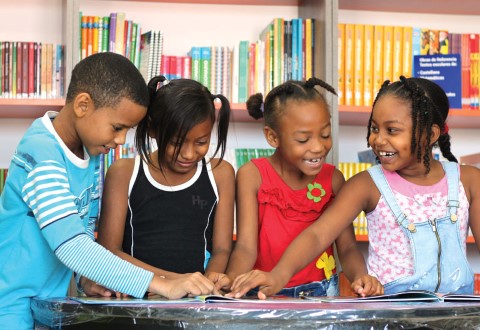 What does my child receive?
Access to life-changing benefits through our innovative community centers, such as medical and dental care, empowerment initiatives and education programs focused on giving children the support and tools they need to be healthy, stay in school, graduate and create a lasting change in their community. (Our U.S. children are served through the University of Arkansas in Little Rock.)

Support from our dedicated staff and volunteers who are embedded in the community and committed to helping your child succeed.

A personal connection with someone who cares (you!) and the invaluable knowledge that they are special and loved.

A chance for a better life free from poverty.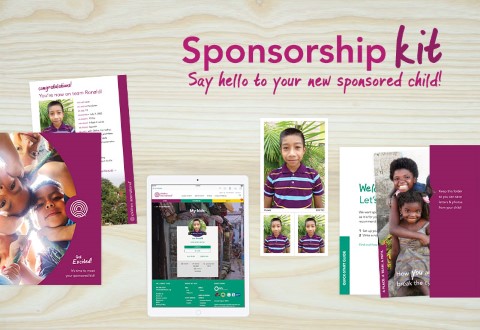 What can I expect as a sponsor?
A quick-start guide to child sponsorship along with more info about your child including a photo.

Photos and updates about your child on a regular basis.

Letters from your child, often with words of thanks from them and their parents or other family members.

Access to MyCI, your online account, where you can view photos and learn more about your child, read and write letters, manage your giving, and connect with other sponsors.

See your impact in action through updates and monthly emails. And the option to visit your child and tour our life-changing community centers.

A unique and rewarding opportunity to make a difference.
Where can I sponsor a child?
Children International is proud to support children, families and communities in India, the Philippines, Colombia, Ecuador, Zambia, the Dominican Republic, Guatemala, Honduras, Mexico, and the United States.
How much of my $39 monthly gift actually goes to my sponsored child?
81% of Children International's total operating expenses fund programs for children and youth. So, the majority of your donation dollars go toward exactly what you intended — supporting children in poverty.
How long will my sponsorship last?
Child sponsorship is a voluntary, ongoing contribution you can cancel at anytime — you're in charge of how long you sponsor (and how many kids you sponsor).
What if I need to make a change to my sponsorship?
You can make changes to your monthly giving anytime. Please contact our Care Team to adjust, delay, or cancel. And because of our on-going commitment to our children from the time of sponsorship through graduation, your child will continue to receive benefits from the program, and we will work to find them another sponsor as soon as possible.
Who is Children International?
Children International is a global humanitarian organization connecting people in the fight to end poverty for good. Headquartered in Kansas City, we work in 10 countries, serving 200,000 children to create lasting change in their lives. We believe ending poverty starts with children, so we focus on programs and efforts for children and youth during the critical years. We build community centers, send volunteers to staff those centers, create educational and healthcare programs, and fund empowerment initiatives to help break the cycle of generational poverty.
I received a special code from a concert recently. How can I use that code to start sponsoring?
If you recently attended a concert and received a child packet, you were provided with a code that you can use to begin sponsoring that child. Please click here to go to children.org/start and enter your code.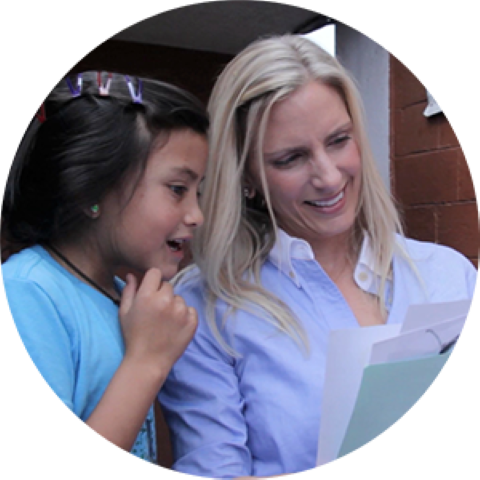 "Through Children International and the personal connection you get through letters and pictures, it makes it more than just giving money…it's real."
- Lina D., CI sponsor since 2014