Workplace giving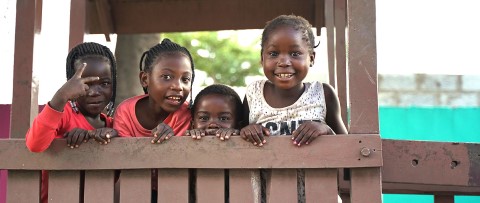 Children International's Workplace Giving Program is changing lives, leveraging matching gifts and employee involvement to generate consistent financial support, amplify contributions, and foster meaningful engagement with the organization's mission.
By enrolling in your employer's payroll and matching gift initiatives, your donations to Children International can be doubled or even tripled without any extra cost to you — improving access to education, health care and employment opportunities for children, youth and families.
Payroll giving and employee engagement are powerful tools for doing good in the world and for building and fostering a greater sense of workplace camraderie.
If your company or organization would like to arrange an employee engagement opportunity, please reach out to us at partnerships@children.org.
Find out now if your employer is one of the more than 23,000 U.S. companies that offer matching gifts:
Type your employer's name in the field below and click "search."
Fill in the matching gift form for your employer and submit as instructed.
*You may need our tax identification number to fill out the form: 44‑6005794
Send in your matching gift form
by mail:
Children International
Attn: Matching Gifts
P.O. Box 219055
Kansas City, MO 64121

Or by email:
mgcdonation@children.org