KANSAS CITY, Mo. (August 31, 2022) – For the eighth year in a row, the Guru Krupa Foundation has bestowed a substantial grant to fund Children International's Learning Resource Center & Tutoring and Early Childhood Care & Development (ECCD) programs in Delhi, India.
Guru Krupa Foundation, based in Jericho, New York, is a private organization that funds charitable causes based on the principles and philosophy derived from the value system of Hinduism.
Nearly 2,000 children are benefitting from the 2022 grant: 250 young children in the ECCD program, and 1,560 children in the Learning Resource Center & Tutoring Program. An additional 420 children are receiving emotional well-being support. Program activities are provided in a hybrid mode, with two in-person sessions, taking place at Children International community centers, and two virtual sessions per week. The grant also provides stationery kits to all participants and photo data recharges for virtual sessions, plus quarterly meetings with caregivers to discuss their children's progress and guide caregivers on providing better educational support to their children at home.
"Participation in ECCD program helps in the overall development of children and inclination toward education and further support in school enrollment and completion," said Chanchal Sharma, education coordinator at Children International-Delhi. "And the Learning Resource Center and Tutoring Program helps in improving the learning outcomes of children, which results in secondary school completion and good employment opportunities, which helps them to eventually break the cycle of poverty. The program uses fun activities to help the children clarify their understanding of various subjects and improve their learning outcomes, which helps them complete their school education."
Preschool education is not available in the communities we serve, according to Chanchal, so Children International's ECCD program fills this learning gap for young children, helping to ensure they are able to enroll in age-appropriate primary classes when they are ready. Likewise, a lack of quality education in schools often causes children to drop out of primary or high school. So the Learning Resource Center and Tutoring Program helps supplement children and youth's education through regular tutoring sessions that cover math, reading, language and more.
"Education is a fundamental cornerstone for success. Guru Krupa Foundation has been supporting Children International programs in Delhi since 2015 (and in West Bengal before then)," said Mukund Padmanabhan, president of Guru Krupa Foundation. "Through our work with Children International, we hope to address this in a very small way, and hope that it will lead to enormous future dividends not only for the children but for society as a whole."
Children and parents share their gratitude for educational programs in Delhi
Rashida
mother to Aisha, age 5
"I have seen positive changes in my daughter's behavior after enrolling in the ECCD program. Earlier, Aisha was not serious about her studies, but now she has started doing her studies on her own. I am thankful for the organization for providing grocery and educational facilities, which help children to grow. My child has developed a lot and learned various things."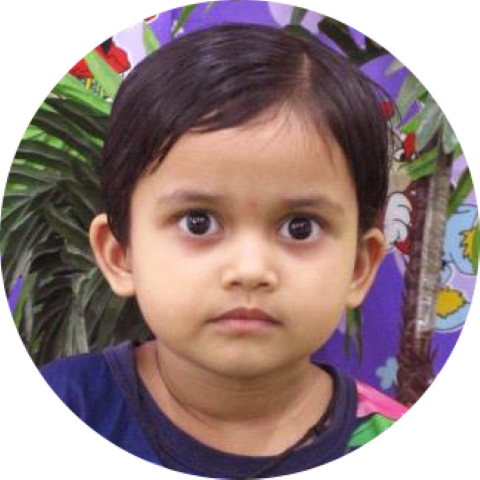 Nandni
age 8
"I feel good here as everyone is cooperative and humble. My knowledge is improved here. I read different types of books from the Learning Resource Center and play educational games. Teachers ask about our emotional well-being."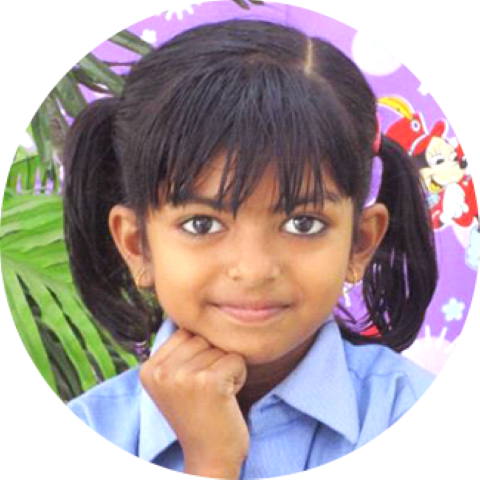 Pawni
age 10
"Here in the Learning Resource Center, I meet new friends. Here unlike in the school curriculum, we learn differently through meaningful interaction on topics like, 'How my heart feels.' We get to learn something different. Here, we have access to many books unlike in school, as they do not take us to the library. We read different books and like them here."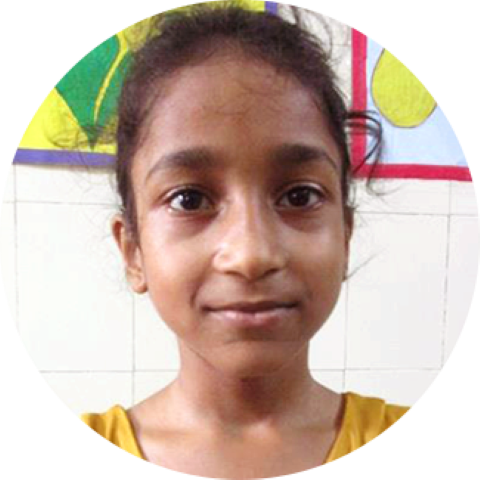 Rohan
age 11
"Before coming here, I was afraid to talk in front of anyone but since I started coming to the Learning Resource Center to study, I am not afraid to speak or ask anything. I have learned a lot since I started coming here."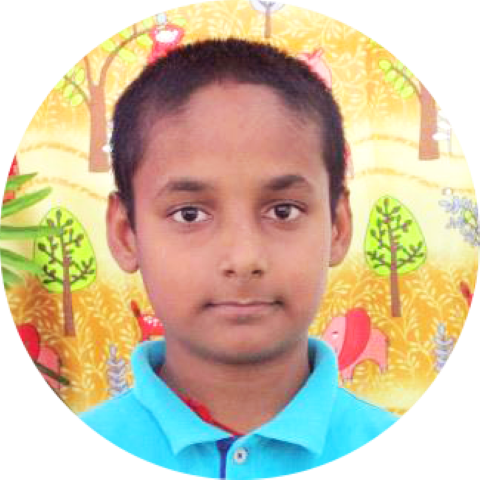 Radhika
age 12
"Children International and especially the Learning Resource Center and Tutoring sessions are very big in my life. I got the opportunity to ease my academic doubts during tutoring sessions and solve my mathematical questions easily and effectively. Apart from that, I get the opportunity to showcase and enhance my artistic skills whenever I participate in various activities at Learning Resource Centers. I will always be grateful for the Learning Resource Center and Tutoring Program."