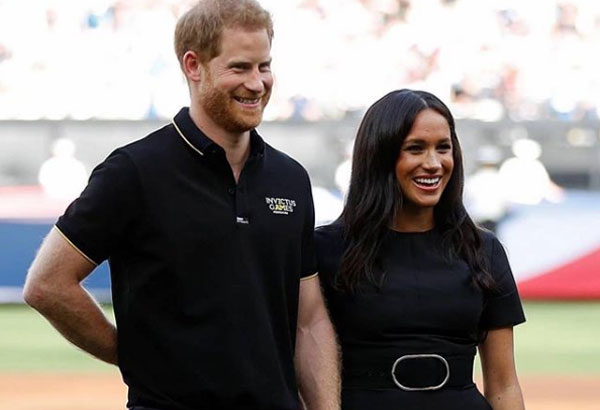 Photo credit: @theroyalfamily and @sussexroyal
KANSAS CITY, Mo. (November 5, 2019) – Children International today announced the awarding of scholarships to 10 African children in poverty as a way of saying thanks to Prince Harry and Duchess Meghan for recognizing the humanitarian nonprofit group as one of 15 "Forces For Change" around the world.
In August, the Duke and Duchess of Sussex asked followers of their official Instagram account to recommend accounts to follow, "featuring people, organizations and causes that you find inspiring or noteworthy." Making the final list was Children International, which helps more than 200,000 children in 10 countries find a path out of poverty with programs focused on health, education, empowerment through life skills development and employment.
In a 'thank you' letter sent to the Royal couple, Susana Eshleman, president and CEO of Children International, unveiled "Archie's HOPE," new scholarships that will help students in poverty complete high school and attend college or vocational school. The scholarships, named after baby Archie Harrison Mountbatten-Windsor, have been awarded to 10 teens who participate in life-changing programs at one of Children International's community centers in Zambia, Africa, among the nonprofit's 67 centers globally that offer a safe haven to vulnerable children and families.
"This recent recognition took us totally by surprise," Eshleman said. "The Royal family gave us a wonderful gift in raising global awareness for Children International. We are paying it forward and multiplying that good by giving the gift of education.
"These new scholarships will help deserving kids who have big dreams for the future but who have been unable – until today – to afford the education they need to make their dreams come true. We hope others will join us and embrace our mission of creating a world without poverty, where every child, family and community is connected, productive and thriving."
In her thank you letter, Eshleman introduced the Royal couple to the 10 youth in Lusaka, the capital and largest city in Zambia, who received scholarships in their son's name. Each of the youth wrote their own thank you letters to the Royal family, and they were included in Eshleman's correspondence. Children International established a presence in Zambia more than a decade ago to fight poverty there; it is estimated that more than 60 percent of the Zambian population lives below the poverty line.
Scholarships help to further the education of Children International teens around the world in a variety of ways, such as providing supplies, school fees and transportation assistance; working directly with parents to ensure their kids are enrolled in school; academic tutoring; and partnering with existing educational facilities in the community.
To support Children International's quest to provide scholarships for teens in poverty in Zambia and in the nine other countries where Children International works, go to www.children.org/archiesHOPE. For information on other ways to support the organization's mission, go to www.children.org